Liverpool goalkeeper Jose Reina is happy to be linked with Barcelona
Liverpool goalkeeper Jose Reina would welcome a return to Barcelona next summer as a replacement for Victor Valdes.
Last Updated: 04/12/13 4:08pm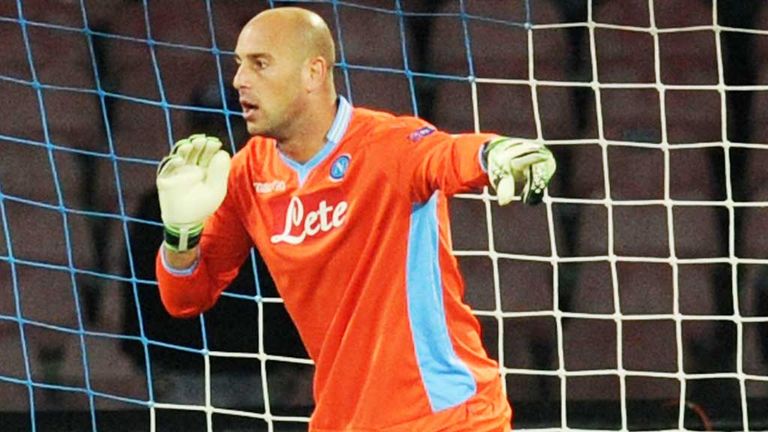 Reina is currently on a season-long loan at Serie A side Napoli, and he has been linked with a permanent switch to the Nou Camp.
Valdes announced his decision last May that he would be leaving Barcelona and Reina is certain that the Catalan club will have a strong list of replacements.
In the meantime, Reina insists his only concern is helping Napoli achieve success this season.
"I would love to return to Barcelona," Reina said. "To play at Barca is a privilege. But I imagine that my name is on a list with others.
"Barca is a top club and Victor Valdes' departure will have alerted other candidates so a return will be very difficult. Right now I'm not thinking about it.
"I was fortunate to play there once and I consider myself privileged to have done that. The important thing is that I continue to do well at Napoli."
Reina has three years remaining on his contract with Liverpool but is unlikely to return to play at Anfield with Simon Mignolet installed as first-choice stopper this season.