Serie A: Napoli coach Rafa Benitez insists he wasn't seeking revenge against Inter
Napoli coach Rafa Benitez was delighted with his team's 4-2 triumph over his former club Inter Milan on Sunday.
Last Updated: 16/12/13 10:49am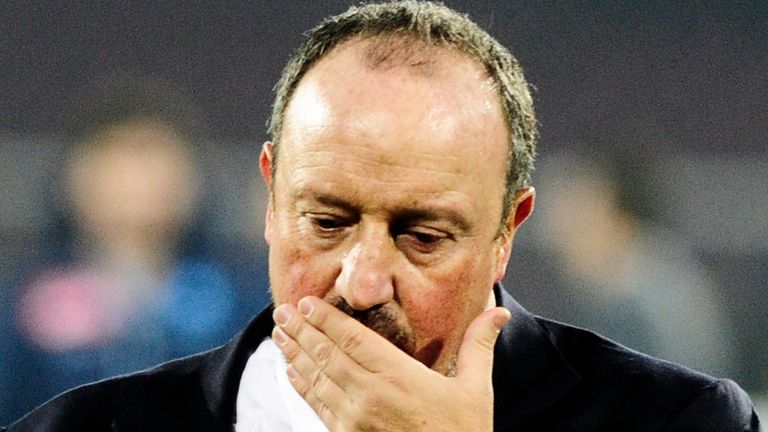 The Naples outfit were 3-1 up after 41 minutes and held on for their 11th win of the Serie A campaign.
Benitez, who endured a difficult six-month spell at Inter before leaving the club in December 2010, said to sscnapoli.it: "This wasn't revenge, absolutely not.
"I have so many friends in Milan.
"All I was interested was in the game that had a lot of value for the standings.
"I am satisfied with my team and the determination shown by my players.
"This victory against a great rival is important and we were worthy winners."
Napoli climbed five points clear of fourth-placed Fiorentina while the Azzurri increased their gap over Inter, who are fifth, to seven points.
Moreover, Sunday's outcome allowed Napoli to put behind them their painful exit from the Champions League.
Napoli beat Arsenal 2-0 last week but finished third in Group F due to an inferior head-to-head record with Borussia Dortmund and the Gunners.
Benitez's team had won four of their six group games, something no other side in Champions League history had done and gone out.
"We left the Champions League with our heads held high after a beautiful game against Arsenal," Benitez added.
"I was certain that my players would have a similar performance against Inter and they did."