Serie A: Lazio midfielder Ederson will miss the rest of the season
Lazio's Ederson will miss the rest of the season after tests revealed he will need surgery to repair a thigh injury.
Last Updated: 21/01/14 8:08pm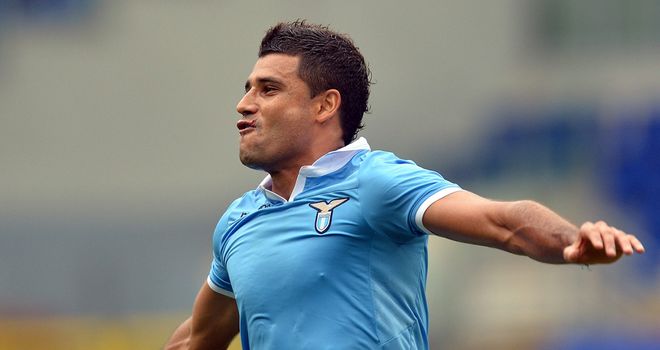 The 28-year-old Brazilian suffered the injury during Sunday's 3-2 victory at Udinese, with the club announcing on Tuesday he is facing six months on the sidelines.
Ederson sustained a similar injury to his left thigh in August 2010, which kept him out of action for seven months.
Club doctor Roberto Bianchini told Lazio Radio: "Unfortunately the lad has suffered the same injury he has suffered in the past but this time to his right thigh.
"It is an injury which will need surgery, much the same as with his other leg."
Ederson will be operated on in Lyon by the same specialist who performed surgery on his left thigh.