Italian football: Nocerina relegated as punishment for 'derby of shame'
Nocerina have been relegated to a minor league as punishment for bringing the game into disrepute.
Last Updated: 29/01/14 12:15pm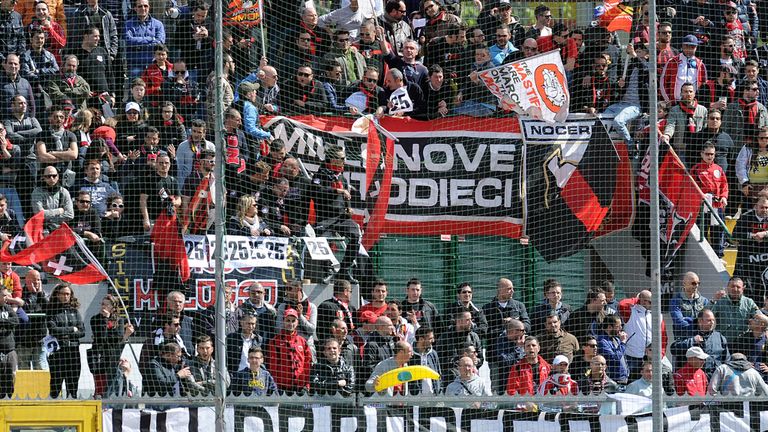 Italy's third-tier local derby between Nocerina and Salernitana - dubbed "the derby of shame" - was abandoned after 21 minutes played in November when five Nocerina players, who had received death threats from their fans to boycott the match, faked injuries.
The fans in question had been banned from attending the game because of security concerns.
An investigation was opened by the football authorities and the Federal Council of the Italian Football Federation (FIGC) on Wednesday issued a statement which read: "Nocerina will be excluded from their current league and placed in an inferior competition for illicit sport.
"Nocerina have been fined 10,000 euros.
"The sentence will be carried out immediately and the Lega Pro and other interested parties will be notified this morning.
"Three Nocerina club executives have been banned for three years and six months while seven club members, coaches and players, have received bans ranging from one year to up to three years and six months.
"Six players have been cleared of wrongdoing."