Serie A: Rafael Benitez is frustrated by Napoli's recent dip in form
Rafael Benitez is frustrated by Napoli's recent dip in form but is confident they can maintain their high position.
Last Updated: 03/02/14 1:33pm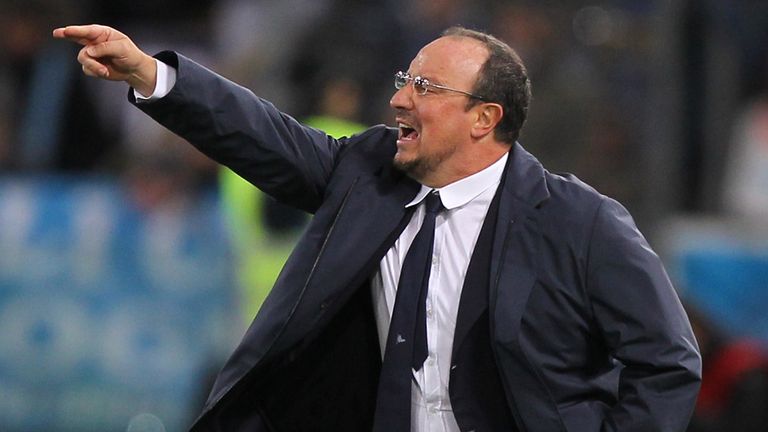 The Azzurri suffered one of their worst defeats of the season at Atalanta on Sunday, falling 3-0 after failing to capitalise on opportunities in attack and making three defensive blunders.
Napoli are 15 points behind league leaders Juventus after collecting just two points in their last three matches but are still third and holding onto to the last UEFA Champions League qualifying spot.
"We had three or four promising counter-attacks in the first half," Benitez told Gazzetta dello Sport. "We then started the second half with a mistake.
"We had a chance, then a mistake, then another chance and another error.
"Of course it becomes very difficult to get back into a game after making so many mistakes.
"I don't think these errors have happened before, but they completely changed the game.
"If we don't take our chances and the other team does, then of course we are going to lose.
"It is difficult to find space against teams like Chievo, Bologna and Atalanta, but we must learn to score more goals.
"We need to analyse these individual mistakes, but the defeat is not down to any systemic problems in the construction of the squad."
Fourth-place Fiorentina also lost over the weekend and lie three points adrift of Napoli, who take on AC Milan next.