Roma forward Gervinho insists he wasn't a flop at Arsenal
Former Arsenal forward Gervinho insists that his time in England was not a failure.
By Simone Bargellini & Patrick Haond
Last Updated: 07/02/14 3:37pm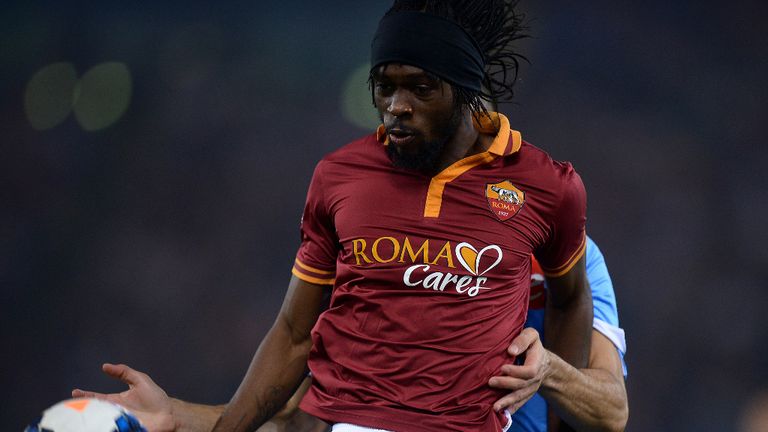 Gervinho scored 11 goals in his two seasons with Arsenal - but his time at The Emirates was not perceived as a success.
He joined Roma in the summer and has played a big role in their season so far, and he is again blossoming under coach Rudi Garcia - who was his boss at Lille.
"When I take stock of my adventure in London, it is positive," he told L'Equipe.
"I had always dreamt to play in Arsenal and I had good moments there. It is just a shame to have not played too often but that is not such a failure.
"Any league can match my qualities, I just need trust. In the Premier League it is more physical and intense, while in Italy there are fewer gaps."
Gervinho insists that his form in Rome is down to Garcia.
"He knows me perfectly well and knows how to give me trust. If I could play my whole career with him, it would be very fine to me," he said.
"The fundamental difference between Roma and Arsenal is the coaching.
"My coach here (Rudi Garcia) gives me confidence, because I know he believes in me. When I wake up in the morning, I like coming to work, I look forward to being with these people.
"I could sit here and say that (my success at Roma) is because of Italy, but it's not the case. Yes, the people here are great, the city is wonderful, and the passion for soccer is strong, but a lot of these qualities were in England too.
"Life in Italy is the same it's always been for me: games, training and time with my family. What did I learn at Arsenal? Honestly, not much because you cannot learn much from being on the bench.
"I left England because I was not playing. Not enough. The most difficult moment was being on the bench. That was the worst part for me and my confidence."