Serie A: Antonio Conte hits back at former Juventus boss Fabio Capello
Antonio Conte believes Fabio Capello's time at Juventus will only be remembered for the club's revoked league titles.
Last Updated: 17/02/14 1:37pm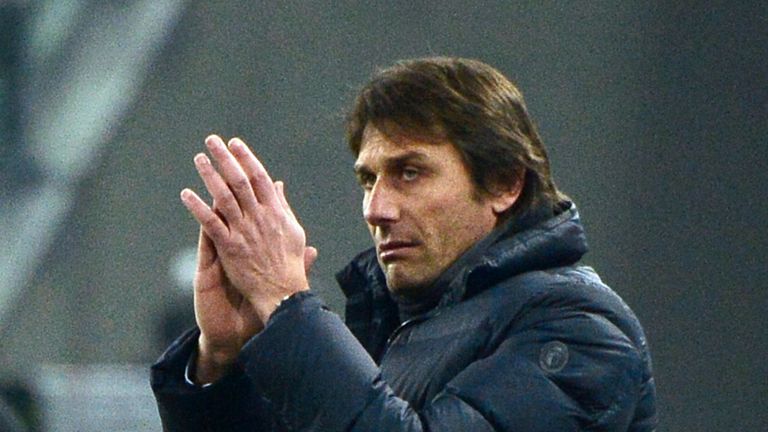 Conte has taken a swipe at the former Juve tactician in response to Capello having recently questioned his training tactics.
Capello voiced his disagreement in the Italian press at Conte's decision to leave his team without a day off as punishment for Juve's 2-2 draw with Verona on February 9.
"I've heard a lot of stupid things regarding the decisions I make," Conte said to Sky Italia. "Capello likes to stick his nose in where it's not wanted.
"Of his (Capello's) two years in charge, I don't remember much football but rather the two revoked scudetti."
Juve had the 2004-05 and 2005-06 league titles taken away by the Italian Football Federation after a nationwide match-fixing scandal that implicated the Turin club among other teams in the league.
Capello coached Juve in those two seasons before leaving for Real Madrid in the summer of 2006.
"Other great former Bianconeri coaches, like (Marcello) Lippi and (Giovanni) Trapattoni are respectful and educated regarding other people's work," Conte said. "It seems that when a football guru (Capello) speaks out we should all be silent and pay reverence.
"Maybe somebody (Capello) is worried by the fact that this Juve is getting more points and better numbers than during those two years (2004-06).
"Capello should focus on on his business and think of doing a good job at the World Cup."
Juve are on course to clinch a third-straight scudetti this season, something the club has never achieved before.
The Turin giants beat Chievo 3-1 on Sunday to go nine points clear of Roma at the top of the standings, who have a game in hand.