Soccer AM: Lee Trundle, Will Poulter and Bombay Bicycle Club in the studio
Lee Trundle, Will Poulter and Bombay Bicycle Club are just three of the treats on this week's show.
Last Updated: 07/02/14 1:44pm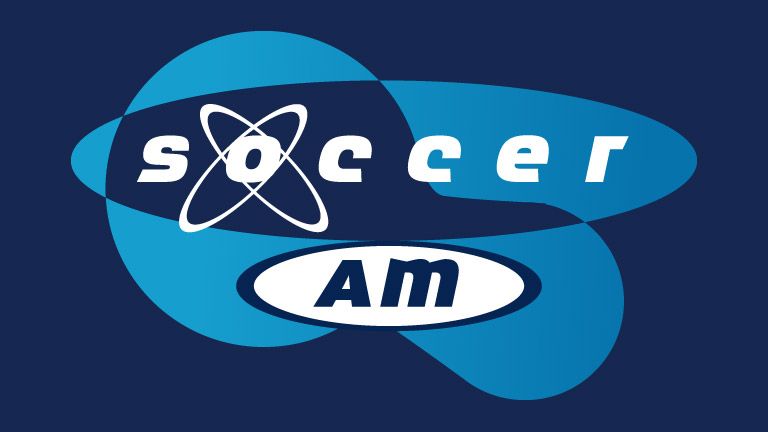 We kick-off a fantastic weekend of football on Sky Sports, which includes the south Wales derby on Saturday Night Football and two huge Super Sunday clashes, with a cracking line-up on Soccer AM.
Swansea legend Lee Trundle joins us in the studio along with actor Will Poulter and Bombay Bicycle Club.
Trundle, who played over 150 games for the Swans, scoring 83 goals in the process, will give his thoughts on the recent upheaval at the Liberty Stadium and look forward to the big south Wales derby.
The former striker - whose many clubs throughout his career also include Bristol City and Wrexham - is in his third spell with the Swans, having taken up an ambassadorial role, so he is in a great place to give some unique insight into Michael Laudrup's departure and Garry Monk's new regime.
Poulter returns to the Soccer AM sofa to chat about a huge 2013 and what promises to be a busy 2014 for the 21-year-old.
Poulter rose through the ranks on British TV before making his big screen debut at the age of 15 in Son of Rambow.
He has since been in The Chronicles of Narnia and last year starred alongside Jennifer Anniston in We're the Millers.
Then English indie band, Bombay Bicycle club, who are set to go number one on Sunday, join us to chat about their new album, So Long, See You Tomorrow, and life on the road.
Plus, Newcastle fans are in the Luther Blissett Stand and Tubes meets Gary Oldman.
We also catch up with Groups 5 and 6 in our Futsal Cup, announce the 10 contenders for the Mitre Football League Goal of the Year and have Gervinho on 'I Love Football', while Ledley King dishes the dirt on his former colleagues in Team Mates.
Watch Soccer AM, 10am, Saturday, Sky Sports 1 and Sky 1, or at 11am on Sky 1+1 (channel 172).