Inter Milan's Massimo Moratti to make changes if no improvement
Inter Milan president Massimo Moratti has warned that he could make changes at the club unless results improve.
By Nadia Carminati
Last Updated: 11/03/13 5:16pm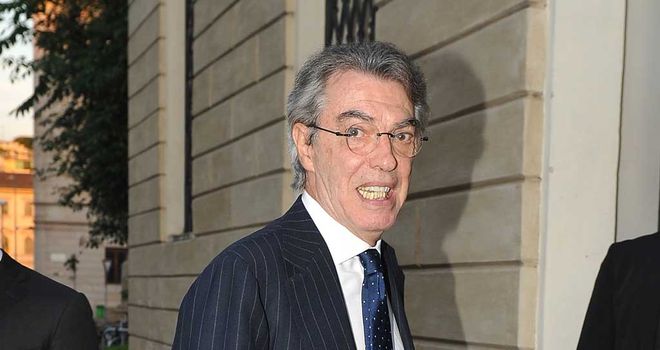 Inter's bid to finish in Serie A's top four suffered another blow at the weekend when they lost at home to Bologna to leave them in fifth spot.
Questions have been raised about the futures of manager Andrea Stramaccioni and technical director Marco Branca, and Moratti has hinted that he could be forced to change the club hierarchy if they continue to struggle
"Branca said that he and Stramaccioni will remain next season? In truth, he said that the president makes decisions and he is right," said Moratti.
"I evaluate things on a daily basis. In my view, if results change then everything can stay as it is."
Moratti was at a loss to explain the nature of Inter's disappointing performance in the defeat to Bologna.
"We had a massive collapse, especially in the first half," added Moratti.
"There is great anger and disappointment right now, but you have to be calm when evaluating things and trying to rebuild morale.
"I don't understand why we, especially in the first half of games, can't express ourselves in the way that we need to.
"That could be a mental or physical problem. Yesterday we threw away a half of football and that is serious."