UEFA: No immediate decision over Inter Milan racist chanting in Spurs game
UEFA does not expect to make a decision on Friday over whether to open a case against Inter Milan.
Last Updated: 15/03/13 11:01am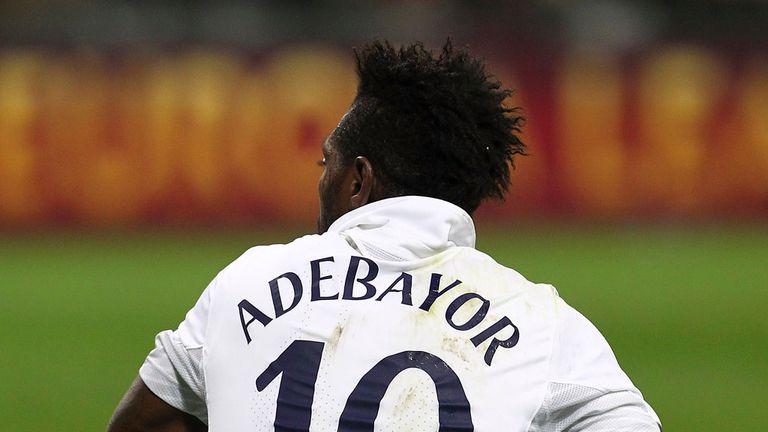 Spurs striker Emmanuel Adebayor was the subject of much of the abuse in the Europa League game at the San Siro, with some fans making monkey chants and another waving an inflatable banana.
The Togo striker scored in extra time of the last-16, second leg match in the San Siro to help Spurs advance on away goals after the tie finished 4-4 on aggregate.
But Adebayor was targeted by a section of the crowd in Italy and Tottenham goalkeeper Brad Friedel believes FIFA and UEFA face an uphill battle to solve the problem.
The American is concerned racism in football is endemic of a wider problem in society and fears the authorities may not be able to eradicate it from the game, despite schemes to combat the anti-social behaviour.
"They (UEFA) can do what they are doing and set up campaigns and things of this nature, but until certain countries want to set up their infrastructure and school systems, and they go inside the parents' heads and the households, things will not change," he said.
"When they do that then things will change, not so much (through) campaigns and things of that nature. I think education should be more stringent."
Friedel himself did not hear the chants but revealed his family have suffered from racist abuse themselves.
"Unfortunately I live with it every day. My wife is from Barbados so we get to see it up close and personal," he added.
"People can talk about it being out of society all they want but I am afraid it's not. It's worldwide. I think it's disgusting. I think it's just ignorant people."
Spurs boss Andre Villas-Boas expects UEFA to act and said: "It was very, very easy to hear the chanting so I am sure that UEFA will act on it."
"It's difficult for Inter Milan because it is something that in some way has happened before.
"It doesn't mar the game but it is something that should have been avoided."