Tottenham call for UEFA to take strong action against racism
Tottenham want UEFA to 'make a stand' against racism after their players were abused at Inter Milan on Thursday.
By Graeme Bailey - Tweet me: @graemebailey
Last Updated: 16/03/13 5:53am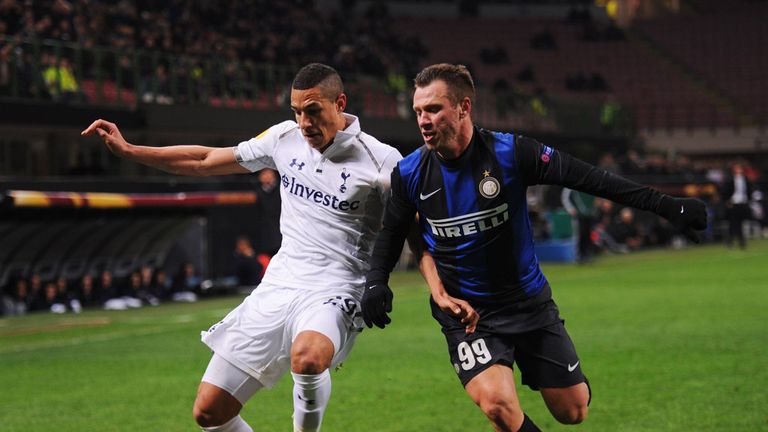 At half-time and after the match, Spurs' players were subjected to abuse from home fans in the San Siro.
"It is terrible and has no place in football," director of football administration Darren Eales told Sky Sports News.
"It is a problem that football has had over time...in England from a fans retrospective we are perhaps in a better place than some of the other countries.
"I think it is important for UEFA to set a precedent and they lead European governance and it is important for them to make a stand."
Eales confirmed that Spurs had made their issues known to UEFA's match delegate at the game.
"There was some monkey chanting and racist comments made towards the players at the end of the game and half-time as well," said Eales.
"That is with UEFA at the moment and I have spoken to them today, they are dealing with the matter and I am sure given their crack down on racism it is something they will look at closely.
"The match delegate put the report in and we will assist."