Inter Milan president Massimo Moratti rules out Jose Mourinho return
Inter Milan president Massimo Moratti has dampened talk of Jose Mourinho returning to the Italian club.
By Oliver Todd
Last Updated: 28/03/13 3:56pm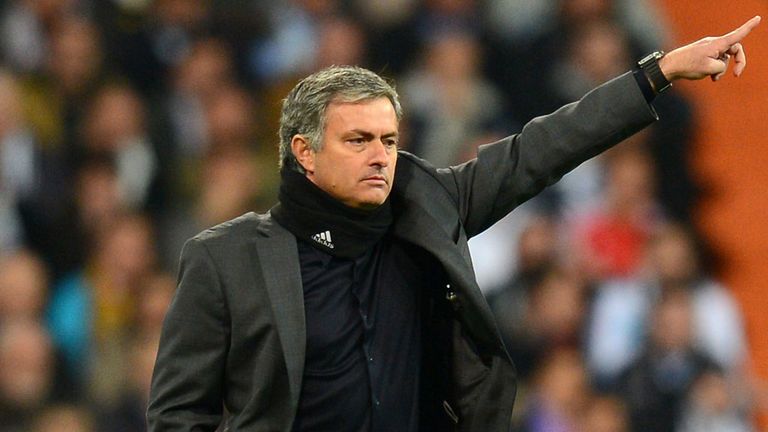 Earlier this week Mourinho had hinted at a return to one of his former clubs, saying: "Maybe I could return to somewhere I've already been." This statement has sparked speculation that the Real Madrid coach could find himself at Inter or Chelsea next season.
However, Moratti has denied that there is an opportunity for Mourinho to return to the San Siro, telling journalists ahead of a board of directors meeting: "There aren't the right conditions for a return to Inter and I haven't discussed an eventual project with him."
However, he did confirm a continued bond with the Portugese coach.
"I exchanged some courtesy text messages with Mourinho. Of course his loyalty and love for Inter are pleasing."
Moratti also showed support for Inter coach Andrea Stramaccioni. When asked whether he would be Inter manager next season, he responded: "I think so, yes. We knew it would be a tough year, but I want to confirm him and he is picking up valuable experience for the future."
In an interview with Sky Sports News on Tuesday, Mourinho refused to rule out a return to Chelsea following a visit to London.