Inter Milan's Esteban Cambiasso given ban for tackle on Sebastian Giovinco
Esteban Cambiasso has been given a one-match ban for his horror-tackle on Sebastian Giovinco.
Last Updated: 01/04/13 4:16pm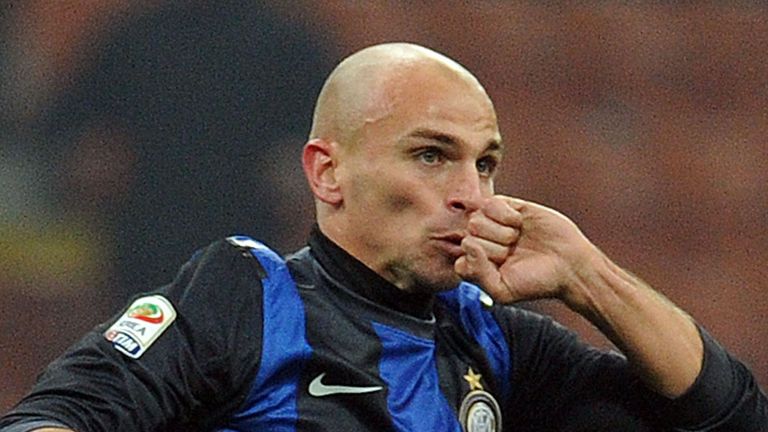 The substitute's late dismissal for lunging at Giovinco's ankle summed up a frustrating afternoon for Andrea Stramaccioni's men, who remained sixth in the Serie A standings after losing 2-1 at home to the defending champions.
Despite the reckless nature of the tackle, the Lega Calcio confirmed on its website on Monday that the 32-year-old Argentina international would serve only a one-game suspension.
Cambiasso, who had never before been sent off in 277 games for the Nerazzurri or during his spells with Real Madrid, River Plate and Independiente, apologised to Giovinco immediately on the pitch and then again in the dressing room.
"My past speaks for itself," he said on Inter Channel. "They also understood the situation immediately. Then in addition to what happened on the pitch, I immediately went to the Juve dressing room to check up on his condition, which I knew wasn't the best after my foul.
"Luckily, he wasn't in bad shape. I think you can study my history and see that I've never had the intention to hurt anyone. I hope he recovers quickly and is back on the pitch soon - better still if it's in Europe right away.
"Anyone who has played the game knows that if your intention is to hurt someone you go in higher up, and I believe everyone understood there was no ill intent there.
"I came in recklessly. I'm not going to tell you I didn't. But I think they understood it wasn't my intention."