Inter Milan must close part of San Siro for next home game
Inter Milan have been ordered to close the north end of the San Siro for their next home game against Fiorentina.
Last Updated: 17/09/13 3:40pm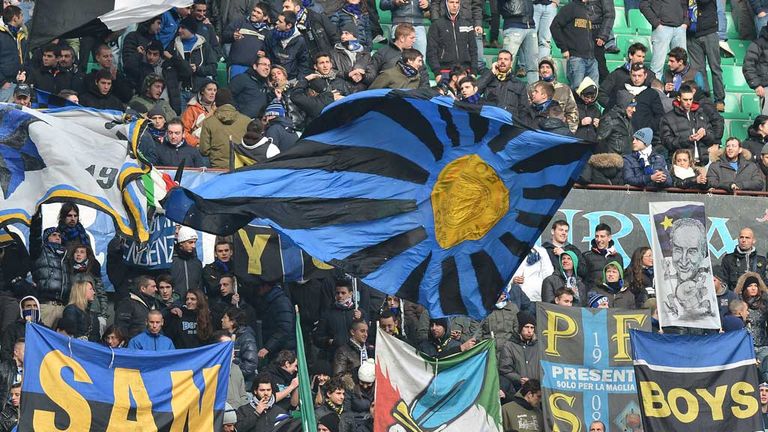 Serie A officials have imposed the sanction as punishment for Inter fans aiming racist chants at Juventus players last weekend.
The north end of the San Siro is traditionally the most boisterous section of the stadium, but the upper "green" section will now be off limits for the visit of Fiorentina on September 26.
A statement released by Serie A claimed "chants and noises of a racist nature were heard during both halves of the game".
The alleged racist abuse was aimed at the two black players in the Juventus side, Ghanaian Kwadwo Asamoah and former Manchester United midfielder Paul Pogba.
Inter fans were also accused of aiming laser pens at the match officials and Juventus players.
The match finished 1-1 after Arturo Vidal cancelled out Mauro Icardi's 73rd minute opener.