Serie A: New Inter Milan president expects club to become European force again
New Inter Milan president Erick Thohir expects the Nerazzurri to become a major force in European football again.
Last Updated: 18/11/13 10:58am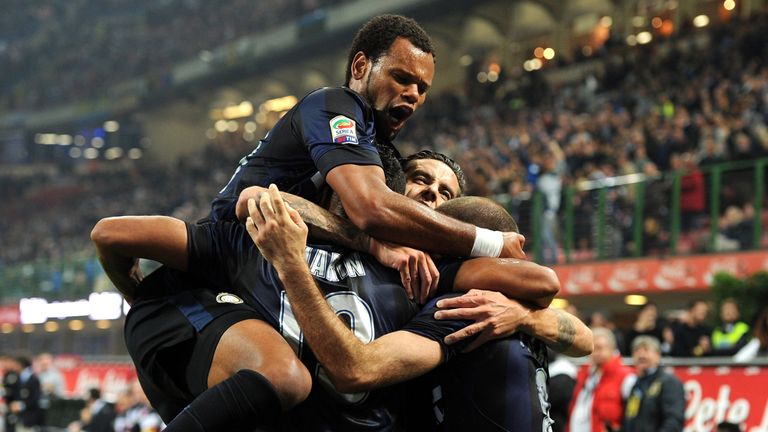 Inter are not competing in continental competition this season but are hoping to have a major say when the city of Milan hosts the Champions League final in 2016.
"We have things set out for the next two to three years," Thohir said in Gazzetta dello Sport.
"In 2016, the Champions League final will be in Milan and Inter will need to be ready.
"I don't know if we will win, but with the right preparation, we will return to the Champions League very soon."
Thohir completed Inter's takeover in September to end the 18-year reign of Massimo Moratti and make Inter the second Serie A club to have foreign ownership - Roma are owned by American investors since May 2011.
The Indonesian billionaire has big plans for Inter and wants to follow an American business model to revamp the Serie A outfit.
Thohir is a part-owner of the NBA's Philadelphia 76ers as well as Major League Soccer club DC United.
"If we look at the last six or seven years, the model has changed," Thohir said.
"In England there are already three or four clubs that have fallen into American hands, like Manchester United.
"I'm not American but I know well the United States because I love basketball.
"It's there where I have understood that Americans know how to turn sports into an industry.
"They know how to expand and how to be strong.
"If Inter doesn't follow this model, we will not be competitive in the future.
"And if you don't have a good business plan, then you will not be rewarded."
Inter endured a disappointing campaign last season which saw them finish ninth in Serie A and miss out on European football this term.
The Nerazzurri brought in coach Walter Mazzarri in the summer and are currently fourth in the standings, just three points adrift Napoli, who are third and hold the last Champions League qualifying spot.
"I always believe that if you want to make it in life, you must always work with others, have a clear objective and work hard," Thohir said. "I see these qualities in Walter Mazzarri and I thank Massimo Moratti for having chosen him."