Totti wants Carlo at Roma
Francesco Totti has admitted he would love to see Carlo Ancelotti take charge of Roma.
By Simone Bargellini
Last Updated: 23/05/11 2:51pm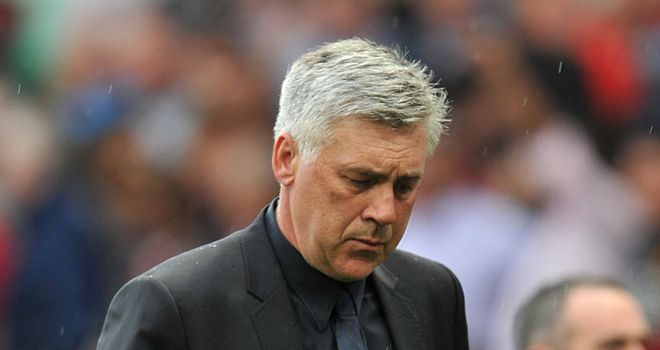 Francesco Totti has admitted he would love to see Carlo Ancelotti take charge of Roma following his dismissal by Chelsea.
Vincenzo Montella was named as Roma coach for the rest of the season in February after Claudio Ranieri decided to stand down.
A more experienced manager is expected to be handed the reins this summer and Ancelotti's availability has excited Totti.
Ancelotti achieved great success during his time with AC Milan before heading to Stamford Bridge in 2009.
He won a domestic Double with the Blues in his first season at the helm but he was shown the door on Sunday following a trophyless 2010/11.
Totti believes Ancelotti could be the man to lead Roma into a bright future, with the club's new American owners looking to make an immediate impact.
"The new company? Let's look this week," the veteran playmaker told Mediaset Premium.
"(Sporting director, Walter) Sabatini will be in Trigoria and will tell us something. We hope they make a great team.
"Ancelotti to Roma? Let's hope. He always said he wanted to coach Roma and sooner or later it will happen. I hope to still be there when he arrives."
Galliani
AC Milan vice-president Adriano Galliani believes Ancelotti will be snapped up quickly by another club.
The Italian spent eight years as coach of Milan before moving to London in the summer of 2009.
Galliani said: "I have spoken to Carlo. He will come to see me in a couple of weeks.
"He is a great coach and I'm confident he will soon find a great coaching post he deserves."
Montella, however, believes there is still a chance he could remain as Roma coach beyond the summer.
He said: "I have been evaluated by the directors who are at the training ground every day and it was gratifying to prove I can already do this job.
"It's already a very satisfying experience and we'll see over the next few days what happens."