DiBenedetto becomes Roma chief
Thomas DiBenedetto has been appointed as the Roma president on the same day that Francesco Totti celebrated his 35th birthday.
By Nadia Carminati
Last Updated: 27/09/11 7:08pm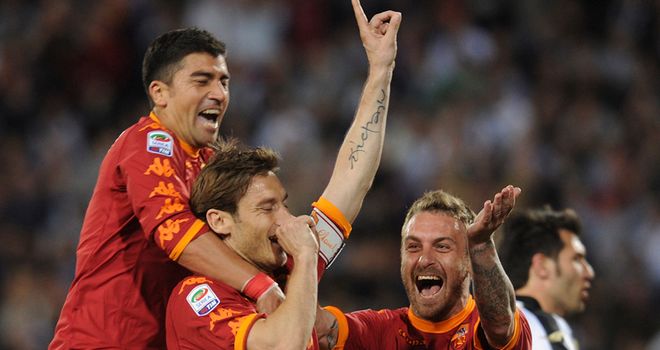 Thomas DiBenedetto has been officially appointed as the president of Roma on the same day that the Italian club's talisman Francesco Totti celebrated his 35th birthday.
The American businessman has already been handling the day-to-day running of the Serie A team but has now been formally made their supremo.
Roma had another reason to rejoice on Tuesday as it was the occasion of club legend Totti's birthday.
A statement released on their official website reads: "September 27, the day of his (Totti's) birth, has for a few years now been a day of celebration for all Roma fans, but not just them.
"Francesco is not just the symbol of the club, but also one of the greatest players in Italian and international football.
"It's a source of true pride to have always had him with us, the Giallorossi jersey stitched into his being. This is his 20th season in the main squad.
"Totti is without doubt or discussion the number one in the history of this team. We all wish him a happy birthday, hoping to see him score and celebrate with Roma in his heart for a long time to come."
Roma defeated Parma 1-0 away from home in Serie A at the weekend to rise up to 11th in the table after four rounds of matches with five points.