Maicon predicts Champions League success for Manchester City
Manchester City full-back Maicon says it's only a matter of time before the club wins the Champions League
Last Updated: 04/12/12 11:02am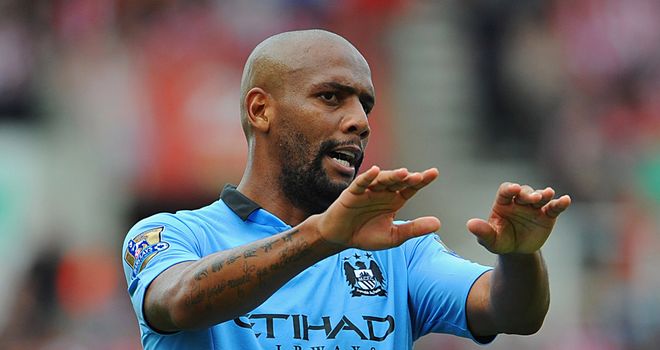 City have failed to progress past the group stage for the second successive year and travel to Borussia Dortmund on Tuesday with only a place in the Europa League at stake.
But Brazil international Maicon said: "There is nothing missing at City. It is a great club and is working to get better in the Champions League. You can see us progressing on a monthly basis.
"The club is growing all the time, and sooner or later City will win the Champions League because everyone is working for that.
"The big difference is that here you have to play in the Premier League as well as trying to do well in the Champions League. It is a very different competition.
"They are great players here, but they need more experience of the Champions League.
"You have to tune in to playing in Europe, as it is very different to playing in your home league."
To qualify for the Europa League City need to win in Germany and hope that Ajax fail to secure maximum points from their trip to Real Madrid.
Maicon added: "We are playing for pride on Tuesday, but also for practical reasons, because we want to carry on playing in Europe, even if it is not in the top competition.
"The Europa League is important to us, so we need to try to stay in Europe until the end of the season if we can."