Serie A: Roma manager Zdenek Zeman has been sacked by the Italian club
Roma have sacked manager Zdenek Zeman after the club's poor run.
Last Updated: 02/02/13 8:53pm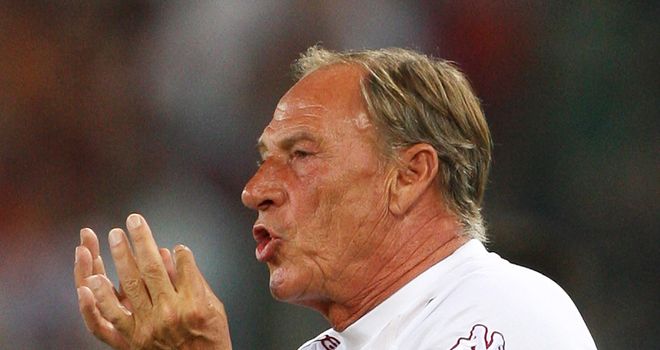 Zeman was only appointed in June last year, but has struggled at the helm of the Giallorossi, with the club now sat in eighth position in Serie A.
Friday's home defeat by Cagliari was deemed to be the last straw by director General Franco Baldini and general manager Walter Sabatini, who are looking for their sixth manager since 2010.
Laurent Blanc is thought to be the prime candidate for the role, although Marco Giampaolo could take the job on a caretaker basis until the end of the season.
Roma's chief executive Italo Zanzi explained the reasons behind Zeman's dismissal, saying: "Our decision today is based on confidence and consistency.
"To be clear our ownership has faith in our players, our football management and our strategy.
"We faced a difficult situation but addressed it in a responsible and strategic way.
"Aurelio Andreazzoli is a true football professional and has a strong track record with AS Roma. He knows the value of our players and has their respect.
"We believe in our team and will continue to fight for every point this season".