Serie A: Roma give Sheikh al Qaddumi three weeks to come up with investment
Roma have issued a March 14 deadline to an Italy-based Sheikh who has proposed a large investment in the Serie A club.
Last Updated: 25/02/13 3:20pm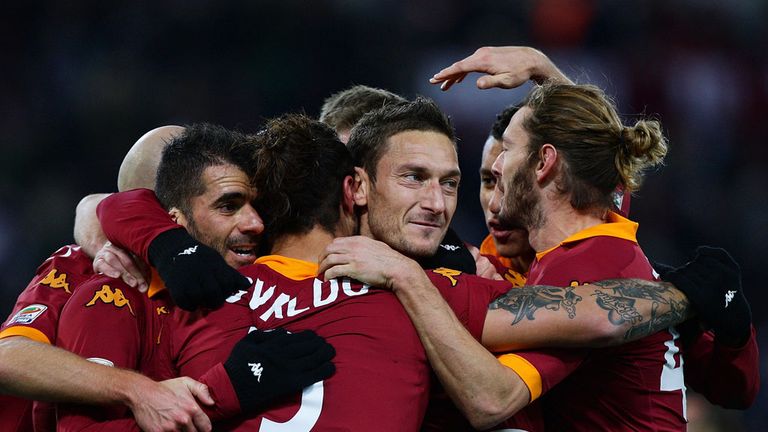 The capital city outfit confirmed last week that a preliminary agreement had been reached with Sheikh Adnan Adel Aref al Qaddumi al Shtewi and his company, NEEP Roma Holding SpA, to enter the club "directly or indirectly".
Roma are currently owned by Italian-American company DiBenedetto AS Roma LLC, headed by James Pallotta, who is expected to continue as president even if Al Qaddumi purchases a significant percentage of the club's shares.
A statement published on the club's official website explained how the only condition to the closing of any transaction was the effective payment of the full investment by March 14.
The club also confirmed they were in a period of due diligence in which Al Qaddumi's
finances were being assessed while issuing the sheikh with the necessary legal guarantees concerning financial assets at the Stadio Olimpico.
Al Qaddumi has elaborated on his love of Italy and its football in a lengthy interview with 'Il Tempo' magazine, in which he revealed he had worked as a manual labourer despite his wealthy origins in Qatar.
"I came to Italy in 1980 to study at the University of Perugia," he said. "I was very rich and my father sent me thousands of dollars a month so I could lead a happy life.
"The following year I met my wife and fell in love but my family did not take well to her and closed off my resources. That's why I ended up working as a bartender and as a painter."
With oil companies in Italy and Canada, Al Qaddumi is looking to invest some of his personal wealth in a football club and admitted he had approached Roma two years ago as part of the failed Acquamarcia consortium.
He added: "I've always been a big Roma fan and always intended to invest in Italy. I love this country and I feel 100 per cent Italian and want to stay here.
"I tried to get into the club with Acquamarcia, who proposed full acquisition of the company, but my advisors and auditors advised me against buying the club."