Francesco Totti looking for contract renewal at Roma
Roma legend Francesco Totti wants to renew his contract and continue playing at the club.
By Oliver Todd
Last Updated: 28/03/13 4:07pm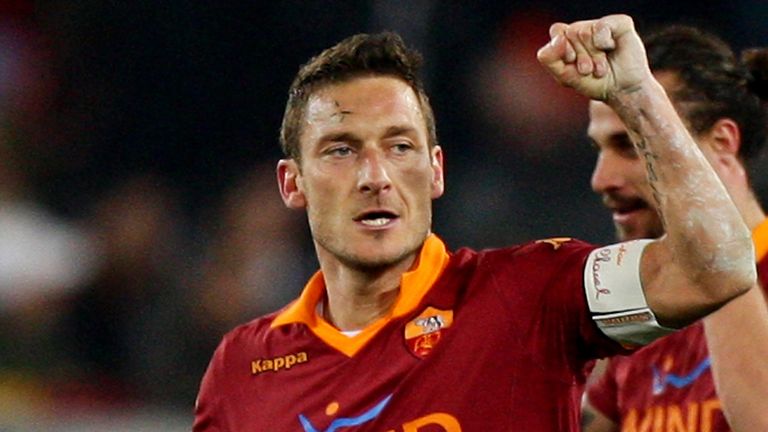 The 36-year-old made his first appearance for the Rome club as a substitute against Brescia in 1993 and celebrates the 20th anniversary of that appearance on Thursday.
He told Gazzetta dello Sport: "Time has flown because I have done everything with passion."
Rather than looking towards retirement though, Roma's record appearance maker and goalscorer is looking to extend his career at the club.
He said: "I hope that continues even if my contract will expire next season. I'm hoping for a renewal and I'll speak directly to President James Pallotta about it next week when he arrives."
The former Italian international also reminisced upon his previous contract wrangles at the club. Although he was brought up through Roma's youth academy, there were opportunities to move elsewhere, including to Italian rivals Genoa and Spanish giants Real Madrid.
He recalled: "Had I gone to Genoa then I would never have come back to Roma. Then, before my penultimate renewal, I had decided to join Real Madrid. Then my contract and some personal issues pushed me to stay here and I have never had any regrets about that."
Totti is the top active goalscorer in Serie A, and the second highest of all-time with 226 goals.