Transfer News: Francesco Totti says he is happy to remain at Roma
Roma's Francesco Totti has said he will remain with the club despite receiving a number of offers from other clubs.
Last Updated: 29/05/13 4:24pm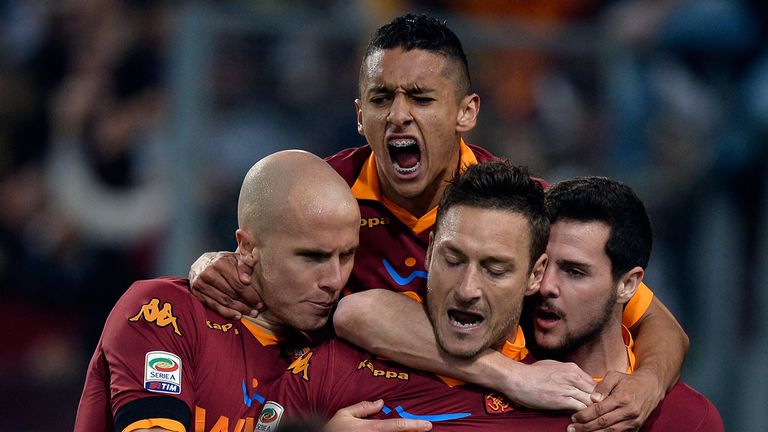 Totti has played over 500 games for Roma and there was speculation that he might decide to spend his remaining playing years in a different country.
Speaking to France Football earlier this week he said: "Currently I have offers from important clubs, but not Italian ones. If I leave Roma it would be abroad and not for an Italian club.
"But, I'll become old here with the same jersey."
The Italian forward also looked back at his time at the Stadio Olimpico and admitted he had been close to leaving earlier in his career.
Totti added: "I've been close to Real Madrid in 2004. I wanted a big team to win and at that time Roma's management wasn't able to guarantee me what I wanted.
"But at the end the heart decided to remain. If I had gone to Real Madrid I would have won three Champions Leagues, two Golden Balls and many other things. But, I prefer what I have done."
Totti was part of the Italy squad which won the World Cup in 2006.