Serie A: Roma striker Francesco Totti hints he will retire next year
Francesco Totti has hinted at retirement after suggesting that Roma's new home kit is "the last one" he will ever wear.
Last Updated: 11/07/13 1:44pm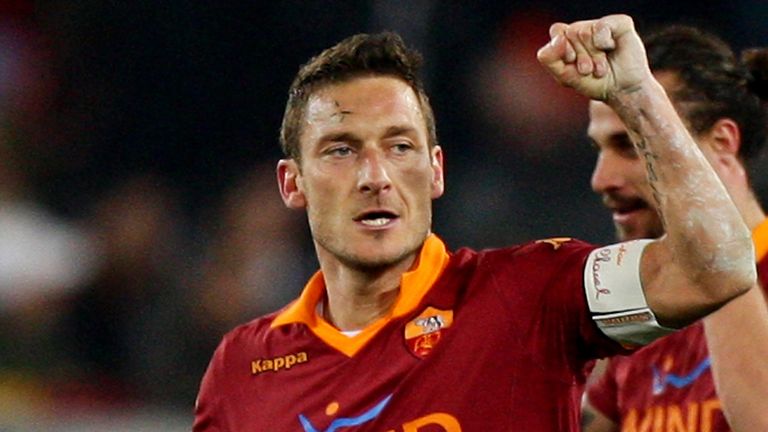 The 36-year-old has scored 227 league goals - the second highest all-time tally in Serie A - over 20 years with the Giallorossi but his contract is set to expire at the end of the 2013-14 season.
And when posing for Gazzetta dello Sport photographers in Roma's latest red and gold jersey today, he responded to the question "How does it feel, Francesco?" by saying: "I've worn a lot of them, but this is the last one."
It is understood the comment was meant to be taken ironically but it has also been reported the former Italy striker is unhappy with the lack of progress over a new contract at the Stadio Olimpico.
Then, perhaps in an attempt to change the subject, Roma's new French head coach Rudi Garcia added: "This shirt is unique because we will win with this one."