Gervinho happy he made right choice in leaving Arsenal for Roma
Gervinho refuses to buy into the belief that a switch from Arsenal to Roma has seen him take a step backwards.
By Simone Bargellini
Last Updated: 28/08/13 4:45pm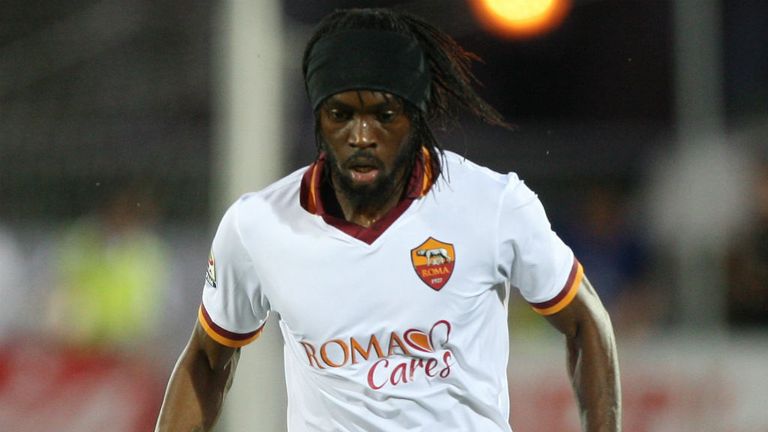 The Ivorian forward has left a side which has just booked their place in the group stage of the UEFA Champions League for a 16th successive season for one that sneaked into the Europa League on the last day of the 2012/13 campaign.
He is, however, convinced that the move makes sense for his career.
Gervinho considers Roma to be an ambitious club that are heading in the right direction and is looking forward to playing regularly again under Rudi Garcia - a manager he knows well from their time together at Lille.
The 26-year-old said at his official unveiling on Wednesday: "Roma showed a lot of interest and I did not hesitate to sign because I know Rudi Garcia well and consider him to be a great coach.
"I have left a great club in Arsenal, but this isn't a step back in my career. This team is strong and I hope to do well and win something with Roma.
"I was very happy to play for Arsenal, I played there for two seasons, but there were highs and lows. Maybe I could have done better, but after two years I wanted a change."
On comments made by Wenger suggesting that he lacked confidence during his time in England, Gervinho added: "I respect him as a coach and I am happy to have played for him. It is difficult to judge his words.
"With Garcia I can play more and have more confidence. I am sure I have the qualities to do well here."