Daniele De Rossi says he has no regrets about staying at Roma
Daniele De Rossi admits he has no regrets about staying at Roma despite having offers to move elsewhere.
By Nadia Carminati
Last Updated: 05/10/13 12:57pm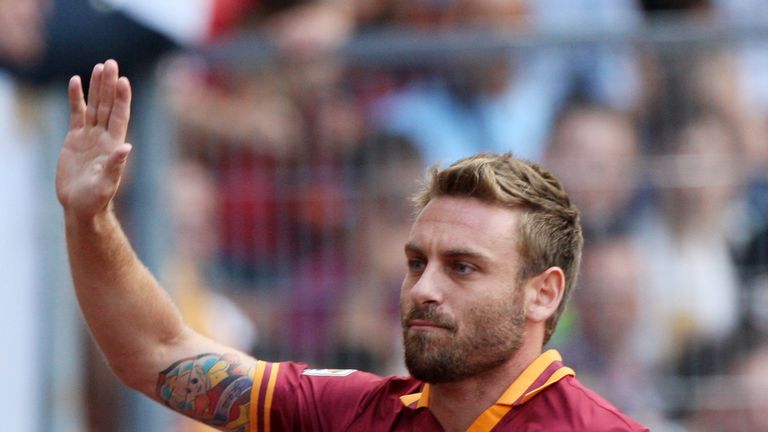 The Italian international, who was linked with a move to Manchester United during the summer transfer window, has spent his entire career at Roma after coming through the ranks at the Stadio Olimpico.
De Rossi concedes he probably would have won honours more had he moved elsewhere, but admits that he is proud to have stayed at Roma.
"If I had gone to play elsewhere, such as Barcelona, I probably would've won more," De Rossi told Sky Sport Italia.
"My story is the same as Totti's. But then you think of the people of Rome and the love of the fans, so that thought goes."
De Rossi is expected to replace Roma talisman Francesco Totti as captain when the forward hangs up his boots and he admits it will be sad day when the Giallorossi icon quits the club
"Francesco is ahead of me and to know I'll only take the armband when he retires is not a pleasing thought for me or the fans," added De Rossi.
"Nobody will celebrate that day going 'Hurray, De Rossi has become the captain!'
"We will all be sad because that'll mean the best player in the history of Roma will hang up his boots. Besides, you don't need an armband to be happy, as it's enough for me to have my team-mates see me as a friend and the fans as a symbol."