Transfer news: Mehdi Benatia is unsure of his future at Roma
Mehdi Benatia has denied saying he wants to leave Roma, but admits he is disappointed by the wage offer from the club.
By Simone Bargellini
Last Updated: 28/05/14 11:17am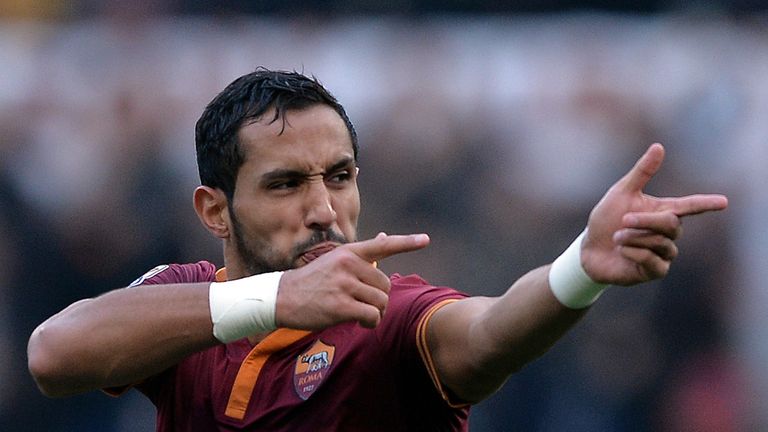 The 27-year-old joined Roma from Udinese last season and is reportedly attracting interest from Barcelona and Manchester City after an impressive first season at the club.
While Roma coach Rudi Garcia has ruled out selling Benatia, who still has four years left on his contract, the defender himself is upset about the offer of new wages at the club.
In comments reported by La Gazzetta dello Sport, the Morocco international is quoted as saying: "I never said I want to leave. But Roma have not kept their promises. They had told me that they would make me a new contract offer if I had a great season.
"But I have received an unacceptable proposal, less than €3million per season. I replied that I would not sign it.
"I'm in love with Rome, I'm very fine here but my mistake was to be too correct with the club and too honest."
Regarding speculation about him leaving, he added: "I only said that anyone dreams of teams like Real, Bayern and City.
"My agent is doing his job, I could leave but I could also stay and finish my career in Roma. But I was disappointed (with the new wage offer), I deserved more respect."