Serie A: Roma defender Ashley Cole delighted by victory over Real Madrid
Last Updated: 30/07/14 11:31am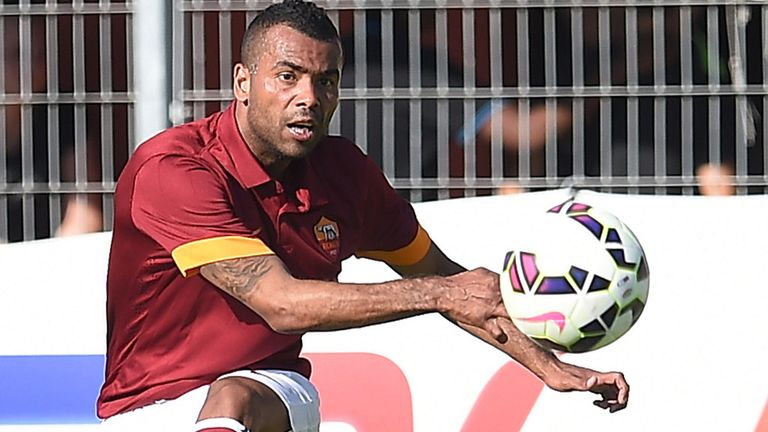 Roma defender Ashley Cole was full of enthusiasm after helping his new club overcome European champions Real Madrid 1-0.
The 33-year-old former England left-back signed for the Serie A giants on a free transfer from Chelsea in the summer and is encouraged by both the atmosphere in his new surroundings and a crop of promising youngsters at the club.
Speaking after a solitary goal from Giallorossi legend Francesco Totti secured victory in Dallas, Cole said: "With me joining a new team, it's nice to see the young players so enthusiastic and ready to work for each other.
"To win against a great team like Real Madrid, the European champions - okay it's pre-season - but it's good for our confidence."
On moving out of London and the transition to life in the Italian capital, Cole added: "It's gone well. I've played two sets of 90 minutes.
"I'm trying to learn Italian. I'm taking my time but I think it's good to try and bond with the players by understanding their language.
"On the pitch, it's easy because football is football but if I want to interact with them off the pitch, then of course I have to learn Italian."