Saha - Bitter taste of racism
Louis Saha hopes Euro 2012 will play an important role in football standing up to racism.
Last Updated: 08/06/12 4:35pm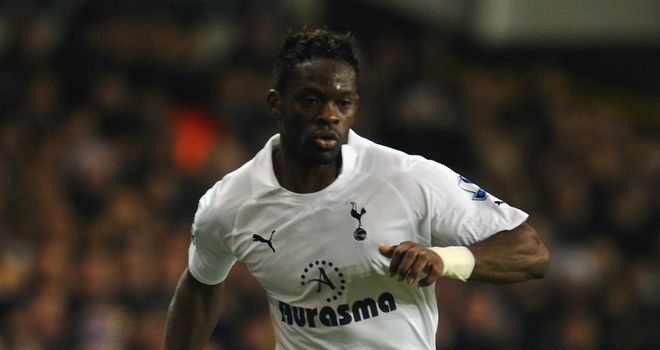 Tottenham forward Louis Saha hopes Euro 2012 will play an important role in football standing up to racism.
The families of England players Theo Walcott and Alex Oxlade-Chamberlain have chosen not to travel to the tournament in Ukraine and Poland because of fears over racism.
And the situation escalated on Thursday when Holland's black players were targeted during an open training session in Krakow.
In addition to concerns over racism, a political row has arisen over the treatment of imprisoned former Ukraine Prime Minister Yulia Tymoshenko.
Saha missed out on the France squad for this summer's tournament but the 33-year-old was still looking forward to the championships before events soured his appetite for it.
"We have been waiting four years for Euro 2012," Saha told the London Evening Standard.
"But this year's tournament has a bitter taste we didn't expect.
"So bitter, in fact, that fans have been advised to stay away from Poland and the Ukraine as political and ethical concerns have compromised the genuine and usually heart-warming atmosphere of this hugely popular sports event.
Hopes
"I want Euro 2012 to stand high and tall against racism and violence - uniting people is where the game will be won during the summer."
French politicians will be staying away from the tournament - with British officials also skipping the group games - in protest at Tymoshenko's controversial jailing for abuse of office last October.
Saha, whose contract at Spurs ends later this month, added: "Whether fans, players, referees, media or organisers, it is important to consider this as a magnificent opportunity not just to enjoy some great football but also to change the mood of an entire country - even if only very briefly."