Louis Saha free to leave Sunderland after club agrees to cancel his contract
Louis Saha is free to leave Sunderland after the club agreed to cancel the remainder of the French striker's contract.
Last Updated: 16/01/13 4:04pm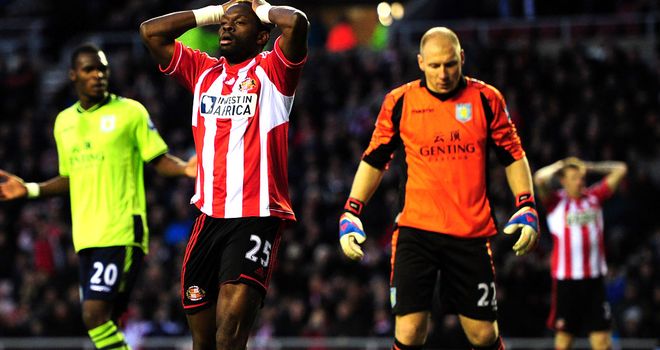 The 34-year-old has failed to secure a starting place at the Stadium of Light since arriving on a one-year deal last summer and an unnamed South African club are now set to offer him an escape route.
Sunderland manager Martin O'Neill told the Shields Gazette: "As of today, we have told Louis he is free to speak to other clubs and to leave if he can fix himself up somewhere.
"We have come to an agreement whereby we will cancel the remainder of his contract, shake hands and go our separate ways.
"That said, we are still a bit short in terms of numbers, and Louis may stay with us until the end of the month until such time as hopefully we have strengthened the squad a little more.
"But we agreed that he could go as early as today, if he wishes to.
"I have heard that there is some interest in South Africa for Louis, and it might be of some interest to him."
O'Neill admits Saha has been disappointed both with his lack of playing time and his impact when on the pitch.
"I wasn't expecting him to be starting 20 Premier League games on the trot or anything like that," said O'Neill. "But I think he's been disappointed.
"In fairness, I think he's been disappointed when he's come on to the field. I think he feels he might have been making a bigger impact.
"He's had a chat to me, and I understand that.
"He maybe thought that he might have been involved once or twice more in games, and I've chosen not to.
"This man has had a really good career, and he didn't want to be a bit-part in things."
The Frenchman has not started a Premier League game for the club, and was on the bench for the first time in seven games for last night's FA Cup replay with Bolton.