Serie A: Inter Milan president Massimo Moratti not worried by tax probe
Massimo Moratti says Inter Milan have "nothing to worry about" after police took financial documents from Serie A clubs.
Last Updated: 26/06/13 10:40am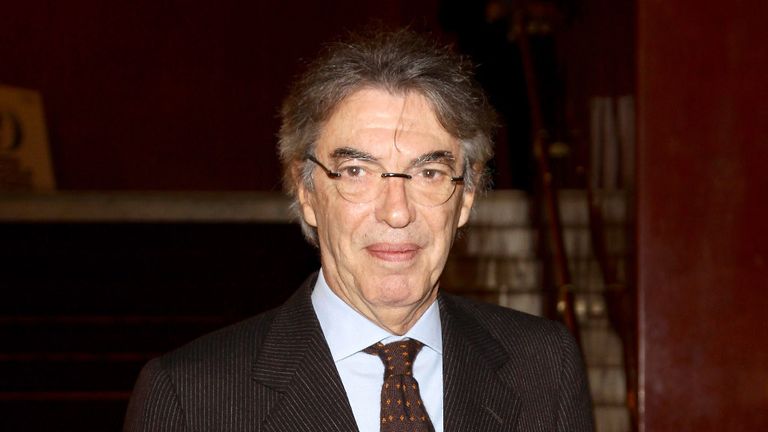 An operation conducted by the Guardia di Finanza (financial police) in collaboration with Neapolitan prosecutors saw police approach 41 different club offices in search of paperwork pertaining to an investigation into alleged tax avoidance.
Reports in Italy suggested police officers had executed search warrants in a series of dawn raids but Moratti maintained there was no "perquisition" at his club's headquarters.
He told inter.it: "No perquisition. It was a request for documents. It was something they've done with about 40 clubs, so I understand how it could happen to us.
"It's clear they must have good reason to go round all the clubs. I don't do their job so we will just have to wait and find out what's going on.
"They've taken documents from Inter that were of interest, just like they've taken them from Napoli and from AC Milan and so on and so on.
"These things happen. There's nothing to worry about."
Juventus, Lazio, Fiorentina, Sampdoria and Parma also received Finanza agents on Wednesday morning, with Bari, Siena and Palermo among the more high-profile Serie B clubs who were asked to hand over documents.