Silvio Berlusconi admits to Zlatan Ibrahimovic 'regret' but says sales were a must
Silvio Berlusconi has admitted there is 'regret' over Zlatan Ibrahimovic but says summer sales made economic sense.
Last Updated: 16/11/12 3:09pm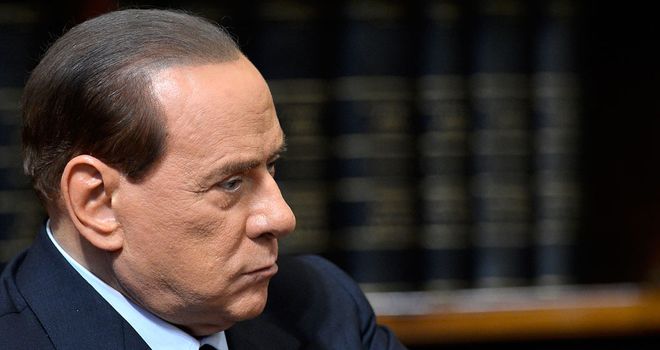 Rossoneri supporters were disappointed to see their club part with key men during the off season, with Ibrahimovic and Thiago Silva allowed to link up with Paris St Germain.
Milan's start to the 2012/13 campaign suggests parting with influential members of their squad was not the best decision on a sporting front.
Berlusconi concedes as much, but insists the club were left with little choice when presented with such a sizeable financial package.
"There is regret over Ibra, but you have to do the maths," he said.
"We saved €130million with their sales and nobody, during this economic climate, would have turned that down.
"You see real fans in times of difficulty. I expect the team to be supported. After 26 years of caviar and champagne, patience is needed."
Tradition
Berlusconi is adamant that snap judgements will not be made during 'an unfortunate period', with under-fire coach Massimiliano Allegri once again offered the full backing of the Milan board.
After visiting the club's training base on Friday, Berlusconi added: "I'm not here to scream at the squad because that is not what they need.
"We start again from today, I want to get close to Milan again and get back what I had lost over these years.
"If Allegri is here then it is because I have faith in him. This is an unfortunate period, but let us not forget what he has won.
"Milan have a precise tradition. In 26 years, we've changed the coach during the course of a season on only two occasions. We are serious people, we have a good relationship with the tactician."