Massimiliano Allegri says AC Milan are starting to hit form after slow start to season
Massimiliano Allegri thinks AC Milan are starting to come to the boil after a disappointing first part of the season.
Last Updated: 01/12/12 11:02am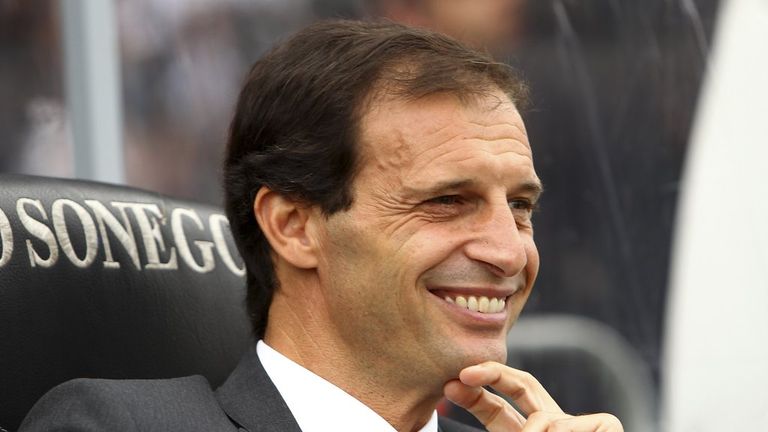 A run of uninspiring results left many thinking it was a matter of when not if Allegri was going to be sacked, but a win over Juventus last weekend coupled with last night's 3-1 win at Catania has changed the picture.
Yesterday's victory was a come-from-behind one, with goals from the in-form Stephan El Shaaraway (two) and Kevin-Prince Boateng making Nicola Legrottaglie's opener worthless.
Pablo Barrientos was sent off when Catania led - Boateng later saw red himself - but Allegri was pleased with the latest stage in his side's improvement.
"I knew that the team would face difficulties," he told the media after the game at the Stadio Angelo Massimino.
"The players who arrived late in the summer needed time to settle in. I'm disappointed about the loss against Fiorentina, otherwise we would have nine results on the trot.
"We're improving and getting better in the kind of situations that penalised us in the past."
One thing which has kept Milan on track has been the quite brilliant form of Eh Shaarawy.
Signed as a player for the future, Milan never expected him to blossom this quick - the player known as 'The Pharaoh' has scored 12 goals already this season.
"El Shaarawy is moving fast even if he still has to grow," said Allegri.
"At the start it was all us then they did well to get the goal from the corner and they played aggressive after that.
"Barrientos being sent off changed the game. We did well in possession and created a lot of chances. Catania did well when it was 11 against 11."
Like his manager, El Shaarawy acknowledged his side's task was an easier one against 10 men.
"We were all able to do more after Barrientos was sent off," he said.
"Lots of space opened up. These are three really important points even if I'm never happy and I could have scored a third goal.
"Nevertheless, I'm happy with the double and the team's win. It's a special time for me. It's never happened before and I hope it lasts as long as possible. Our objective now is just to climb the league table."