FIFA president Sepp Blatter praises AC Milan midfielder Kevin Prince-Boateng
FIFA president Sepp Blatter praised the courage shown by Kevin-Prince Boateng in walking off at Pro Patria.
Last Updated: 08/01/13 6:28am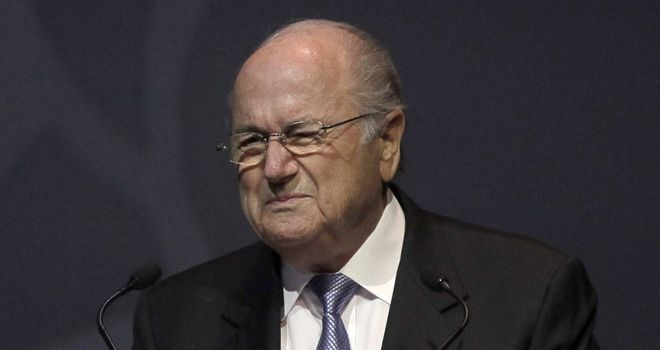 The former Portsmouth midfielder, 25, reacted angrily to racial abuse from home supporters - booting the ball into the crowd before his Rossoneri colleagues joined him in leaving the pitch in protest.
Blatter had previously suggested that the Ghana international was wrong to depart - but although he maintained that walking off is not the answer to the issue, praised the player's spirit.
The Swiss said: "It was a strong and courageous signal. A way of saying: this has gone this far, but it goes no further.
"It is praiseworthy. But we have to find other sustainable solutions to tackle the problem at its roots. Football must connect people."
Many fans, players, coaches and various other footballing figures were quick to express their support of Boateng's actions.