Transfer News: Fulham set to sign Urby Emanuelson from AC Milan
Fulham boss Martin Jol has admitted he is close to bringing in AC Milan's Urby Emanuelson until the end of the season.
Last Updated: 31/01/13 9:13am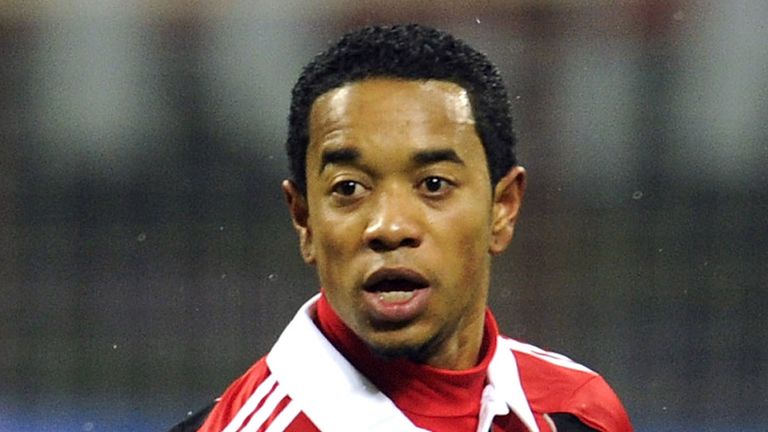 The Dutchman was speaking after his side's 3-1 victory against West Ham at Craven Cottage which lifted them above their opponents.
Jol admitted he is targeting a couple of players before the end of the January transfer window, which closes at 11pm on Thursday.
He told Sky Sports: "As you know Damien Duff likes to play down the right. He always plays on the right, so we thought we should do something about the possibility of bringing a player in so of course Duff doesn't have to play on the left if we are short.
"Emanuelson is a midfield player who can play on the left and can play in the middle of the park and I thought it was necessary to bring in a couple of players to freshen up the team."
Jol also plans to bring in a right-back to fill the void left by Stephen Kelly's departure to Reading, admitting PSV's Stanislav Manolev is the man he hopes to lure.
Jol also played down talk that Tottenham's Tom Huddlestone could arrive at Craven Cottage.
"I think it is awful to get a permanent transfer for someone like Huddlestone on the last day," he said.
"I started five weeks ago and that won't happen on the last day."
However, Tottenham manager Andre Villas-Boas confirmed after his side's draw at Norwich that Huddlestone has been allowed to speak to Fulham after being left out of the squad.
"There was an interest from Fulham. I'm not sure if they're going to follow on that interest," he said. "We've allowed the club to speak to the player. He's a player we rate very highly."