Former Italy defender Paolo Maldini acquitted of bribing tax official
A Milan court has acquitted former AC Milan and Italy defender Paolo Maldini of bribing a tax official.
Last Updated: 26/02/13 4:53pm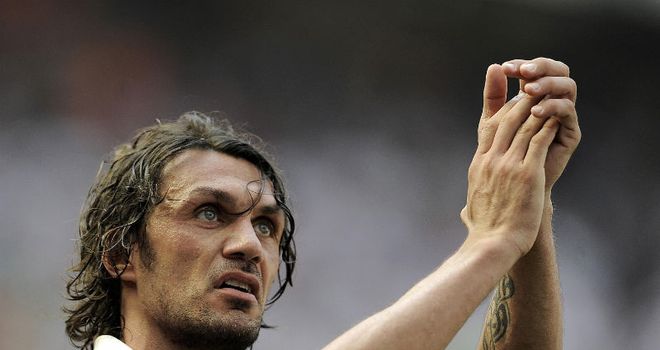 The 44-year-old was placed under investigation in 2010 and indicted in March 2011 as prosecutors accused him of paying a Milanese tax official to avoid certain inspections into a property company he was setting up with his wife, Adriana Fossa.
Prosecutors accused Maldini of paying regular annual fees of 40,000 euros (£34,500) to revenue officer Luciano Bressi. As many as 40 other accountants and businessmen have also been investigated with Bressi facing questions for the first time in 2009.
The Tenth Criminal Chamber of Milan, which was chaired by Gaetano La Rocca, decided Maldini had not committed the crime.
Maldini told the Gazzetta dello Sport: "These have been three difficult years but I have always had faith in the justice system and this is the just conclusion to an absurd process."
Maldini won seven Serie A titles and five European Cups in a 25-year career with Milan but missed the chance to win the World Cup with Italy in 2006 having retired four years earlier with 126 caps.