Stephan El Shaarawy planning to spend entire career at AC Milan
Stephan El Shaarawy is hoping to spend his entire career at AC Milan, despite reported interest from other clubs.
Last Updated: 01/05/13 12:02pm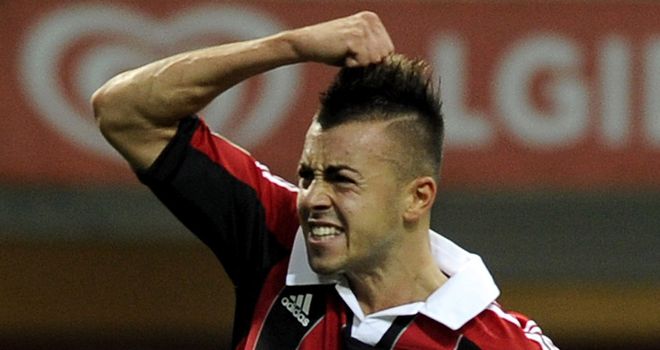 The former Genoa starlet is under contract at the San Siro until 2018, but has been linked with a move away from the Serie A giants - with Borussia Dortmund and Manchester City reportedly keen to acquire his services.
Adriano Galliani, Milan's CEO, recently said that El Shaarawy is not available at any price, a claim that delighted the young striker.
"I am feeling very good at Milan and I hope to stay here for the rest of my life," El Shaarawy told La Gazzetta dello Sport.
"I heard what Galliani said about me and it pleases me that the club do not want to sell me."
Galliani announced on Monday that he has no intention of allowing the likes of El Shaarawy to leave Milan while they have so much more to offer.
He told Sky Sport Italia: "Bids for El Shaarawy? He is a 20-year-old player who is having a great season and it is normal that many clubs like him. But we absolutely don't want to sell him.
"With Stephan and (Mario) Balotelli we have Italy's strike pairing and we want to keep them together."