Transfer news: AC Milan's Robinho could be too expensive for Santos
Santos vice-president Odilio Rodrigues has admitted that Robinho is too expensive for the club, and a deal is unlikely.
Last Updated: 20/06/13 10:40am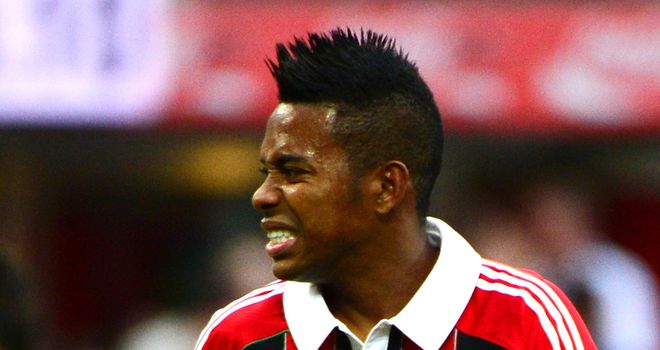 The 29-year-old started his career at Santos and has been linked with a return to his homeland, but the fee has been a stumbling block.
That is still the case and, along with the forward's excessive wage demands, the move now looks like it will not be happening.
"The values demanded by the Milan representative that talked with us are too high, both regarding the transfer fee and Robinho's salary," Rodrigues told Gazeta.
And talk of a Santos player being thrown in as part of the deal was also quickly quashed by Rodrigues.
"Milan have no interest for any Santos player," he added.