Transfer news: Santos in talks to bring Robinho back to Brazil once again
Santos are continuing negotiations in the hope of securing the return of Brazil forward Robinho.
By Paulo Freitas
Last Updated: 04/07/13 9:23pm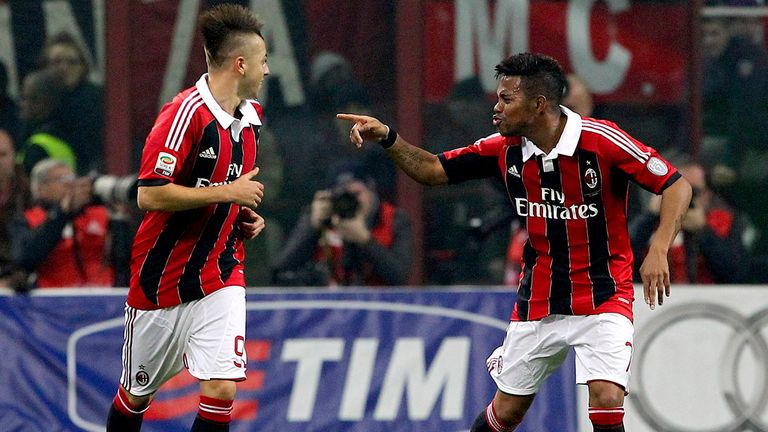 The AC Milan player is keen to return to the club where he began his career but the transfer is proving fraught with difficulty.
Santos vice-president Odilio Rodriguez confirmed the club are in talks with representatives of the player but stressed there is some way to go before anything is finalised.
He told Globo Esporte: "We were negotiating with people appointed by Robinho, who presented some conditions related to both Milan and the player, but we could not continue the talks.
"Later, Robinho suggested that we talk with Marisa Ramos, who presented different conditions, lower than the previous ones.
"She is now in Milan to get informed about how much they want for him, but we don't know that value yet."
He added: "If Milan change the conditions, we will evaluate the package as a whole as it is a three-year contract and involves salary as well as payment conditions. Let's see if it's feasible or not.
"We know we want him, but it's up to the board to evaluate if it's financially feasible. We can't evaluate the deal piece by piece, we have to evaluate the full cost of the operation."
The 29-year-old played more than 100 games for Santos before moving to Real Madrid in 2005 but later spent a successful loan spell back at the Brazilian club in 2010.