Transfer news: Santos say Robinho deal from AC Milan is progressing
Santos vice-president Odilio Rodrigues has told reporters that negotiations to bring Robinho back to Brazil are ongoing.
By Paulo Freitas
Last Updated: 09/07/13 2:25pm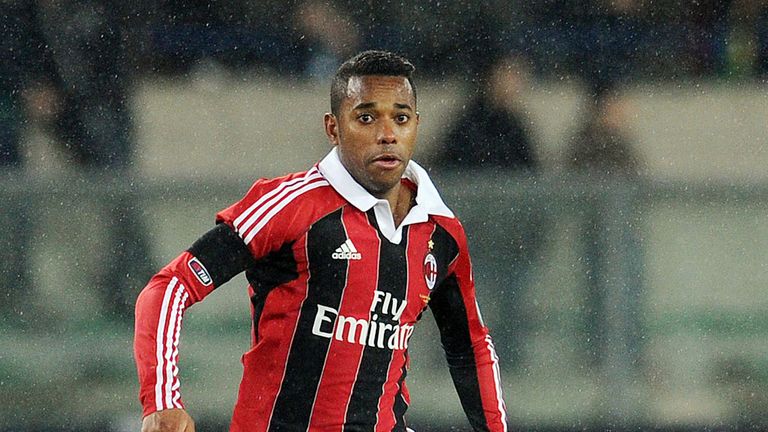 The Brazilian side want to bring the forward back to the club eight years after he left the club for Europe, initially signing for Real Madrid.
Robinho returned to the club briefly on loan in 2010, playing just twice, but now both parties seem keen to agree a deal that would see the 29-year-old back in Brazil on a permanent basis.
While the move is heading in the right direction, Rodrigues acknowledged that the player's wage demands could prove a stumbling block.
"He is much closer (to joining Santos) now than he was some days ago," he told ESPN Brasil.
"I hope he reduces his demands. We know he is an important asset at Milan, and (we) have the expectation that he will reduce (his demands) so that the whole operation becomes feasible."
Santos will offer Robinho a three-year deal and pay around €6million to get their man, according to reports in Brazil.