AC Milan: Kaka rejects wages until he recovers from injury sustained on Saturday
Kaka tells AC Milan not to pay him any wages until he makes a full recovery from an adductor muscle injury.
Last Updated: 16/09/13 2:47pm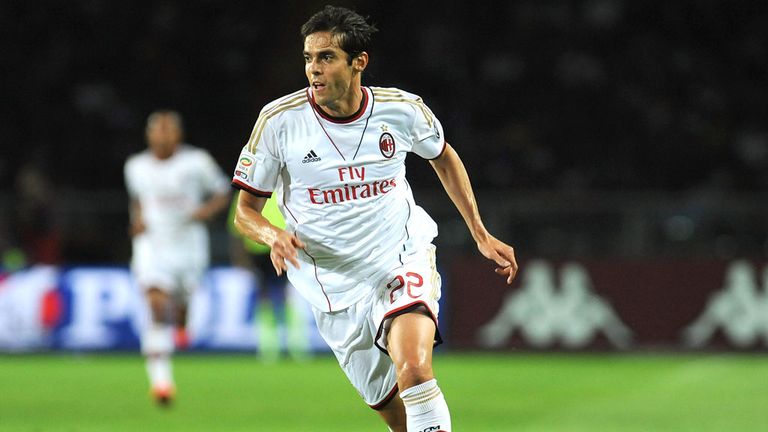 The Brazilian hurt his left thigh during Saturday's game at Torino, which was his first competitive outing since quitting Real Madrid to return to Milan.
Kaka, 31, is expected to be out of action for a few weeks at least and will miss this Wednesday's UEFA Champions League fixture at home to Celtic.
He told the Italian club's website: "Yesterday was a tough day for me as I found out about my injury.
"I certainly didn't expect this type of injury at this time. It has been hard and difficult.
"I have decided that I don't want anything from Milan except their moral support and affection.
"Until I am fit again and ready to play, I have decided not to receive my wages.
"I have already started the recovery process. The affection I have felt in recent days gives me the added motivation to get fit as soon as possible."
Kaka moved back to Milan on a free transfer earlier this month, having accepted a hefty reduction in salary.
This week's match between AC Milan and Celtic, at the San Siro, will be shown live on Sky Sports 2.
Meanwhile, Milan defender Matias Silvestre has undergone surgery to solve the meniscus problem he suffered last month.
Initially, doctors decided to avoid an operation but with the 28-year-old Argentinian's situation not improving, it was decided to carry out the procedure.