Serie A: AC Milan vice-president Adriano Galliani calm over Mario Balotelli's future
Adriano Galliani is unworried by conjecture over Mario Balotelli's AC Milan future, saying his agent "loves to provoke".
By Nadia Carminati
Last Updated: 23/10/13 11:33am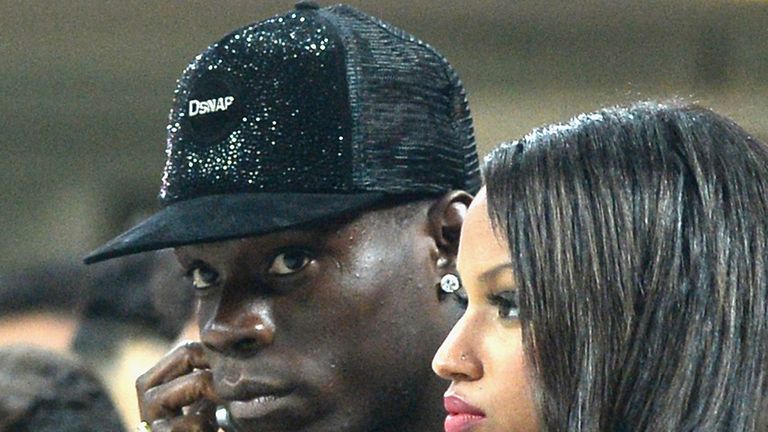 Balotelli's representative, Mino Raiola, remarked that the Italy striker is likely to move abroad again at some stage of his career, with the 23-year-old having returned to his homeland from Manchester City only last January.
Raiola also hit out at the extreme attention Balotelli attracts from the media in Italy.
Galliani, though, remains unworried by the prospect of Milan losing their frontman, who has a contract at the San Siro until 2017.
The vice-president said to Gazzetta dello Sport: "Mino is clever. He loves to provoke.
"I have known Mino for many years and we shouldn't worry.
"More so because Balotelli has four years left on his contract."
Raiola earlier said that he intended to "analyse things" with the Rossoneri, and the agent has labelled the media scrutiny of Balotelli's every move as "not good".
"Probably Italy will not be the final stage of his (Balotelli's) career," said Raiola to Italian TV channel Mediaset.
"But he has still many years left in his contract and I don't want to think that he needs to leave because of the reason that there is too much pressure on him."
Balotelli is constantly in the spotlight for his actions on and off the pitch.
The former Inter Milan striker recently returned from a three-match ban for making insulting and intimidating comments towards a referee during a Serie A game.
"There's too much attention on him and we have to accept it and manage it as best we can," Raiola said.
"But it is exaggerated.
"Even in England, the attention on him was exaggerated but you could deal with it.
"I think here whatever Mario does is reported, every story is blown out of proportion.
"My wish is to speak of football when Mario's name is mentioned and not about the rest.
"It's (media attention) not good, period. Everyone needs to calm down.
"We will analyse things with Milan."