Champions League: Diego Simeone salutes Atletico Madrid's win at AC Milan
Diego Simeone believes Atletico Madrid played an 'intelligent game' as they edged out AC Milan at the San Siro.
By Nadia Carminati
Last Updated: 20/02/14 7:31am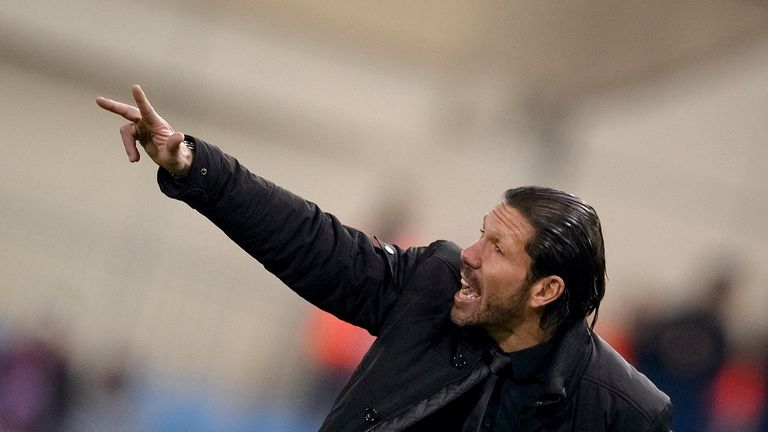 The La Liga outfit found themselves on the back foot for much of the first half, with only Thibaut Courtois and the woodwork standing between Milan and a commanding lead.
Atletico grew into the game, though, and netted late on through Diego Costa to ensure that they head home with a narrow lead to defend in the return leg of their UEFA Champions League last-16 encounter.
Simeone believes they are deserving of such a standing, with their performance levels having improved as the night progressed.
He told Sky Italia: "We knew we were going to face an intense Milan side, especially in the first half.
"In the first half we lost too many balls in midfield and suffered a little. We didn't play with the right tempo.
"In the second half we changed, we blocked (Mario) Balotelli and Kaka better and we started to control midfield.
"We kept ourselves in the game and the goal we scored allowed us to get the result we were hoping for.
"We took advantage of the moment we created. I think in the second half we played an intelligent game."
Atletico are taking nothing for granted, though, with match-winner Costa aware that only half of the job has been completed.
He said on UEFA's official website: "We know that this is not finished yet. We have a good result but Milan are a great side and anything can happen. We are not going to be over-confident.
"After our (recent run) of defeats people lost faith in us but we have since shown how strong we are."