Serie A: AC Milan's Kaka admits he wants to play in the MLS
Kaka has casted doubt on his future at AC Milan after revealing that he is considering a move to the United States.
Last Updated: 30/03/14 10:09pm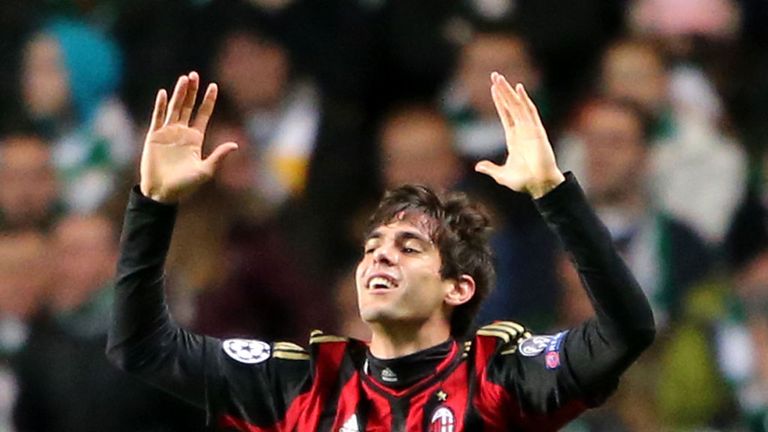 The Brazilian playmaker's current deal is set to expire next summer and he has been linked to Orlando City, who are set to feature in their first MLS campaign in 2015.
After struggling in mid-table for the majority of the season, Kaka has admitted that he is considering his options.
"I would like to play in the United States in the future, I'll sit down and talk with (Milan's CEO) Adriano Galliani at the end of the season to understand his ideas and the club's ones," he told Corriere della Sera.
"I don't regret my decision to return to Milan, it's part of life to experiment strange moments and each team have a moment of crisis, this is Milan's one."
Orlando's owner Phil Rawlins has shown his interest in the Brazilian and is willing to remain patient, in the hope that they can conclude a deal.
"We are waiting for him. We will be ready when he is," he said.
Meanwhile, Galliani hopes to persuade Kaka to stay at the San Siro but admits that it's a possibility he could leave as soon as this summer.
"Kaka signed until 2015, but in case we miss out on Champions League qualification he has the possibility to leave," he told Gazzetta dello Sport.
"We will talk about this, but I'm confident and I hope that he will stay."