Transfer news: Roma win race to sign Hellas Verona star Juan Manuel Iturbe
Last Updated: 16/07/14 8:47pm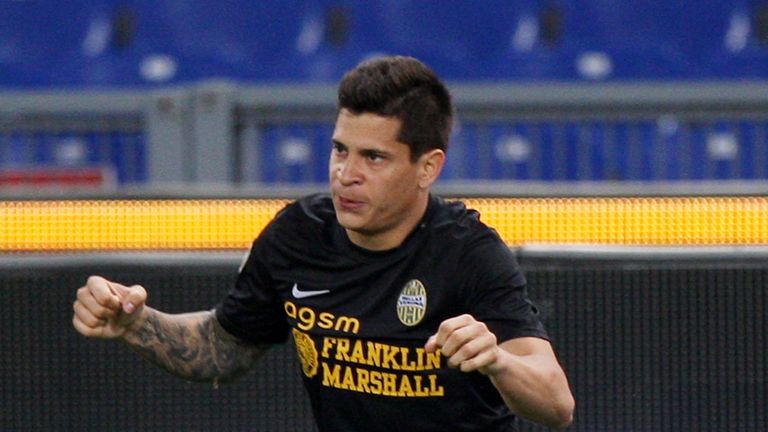 Roma have won the race to land Hellas Verona star Juan Manuel Iturbe in a deal worth 31million Euros.
The Roman giants held off Serie A champions Juventus to land the 21-year-old, who only joined the club from Porto last summer.
Iturbe was a huge success in Verona and that led to most of Serie A's top clubs battling for him, but in the end Roma held off Juve to clinch a deal.
Iturbe, who will be replaced at Verona by Mounir Obbadi - who has joined on a season-long loan from Monaco - has agreed a five-year deal at the Stadio Olimpico.
Joining Iturbe at Roma is Dutch international Urby Emanuelson, who comes in from AC Milan on a free transfer, signing a one-year deal.
"I did well at AC Milan but the final year was tough," he said. "I'm here to show I'm a good player."