Palermo president Maurizio Zamparini pledges his future to the club
Palermo president Maurizio Zamparini has reassured fans that he has no immediate plans to leave the Serie A club.
Last Updated: 27/11/12 1:34pm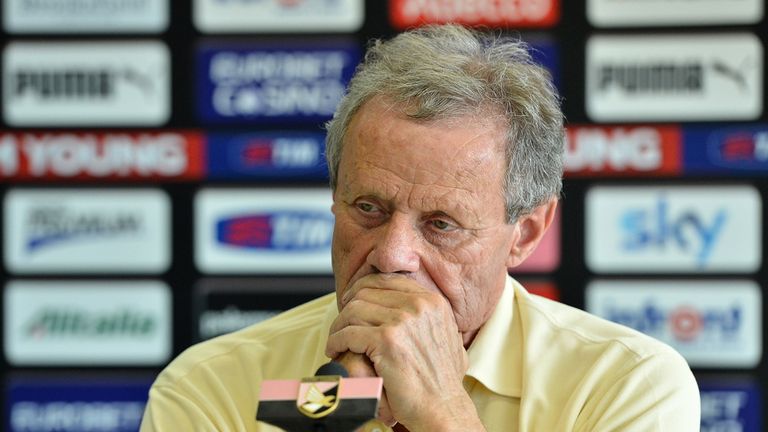 The Italian entrepreneur bought the Sicilian outfit in 2002, securing promotion to the top flight within two years before returning the Rosanero to regular participation in European competition.
Palermo struggled to finish 16th last season, though, with Zamparini turning to former Catania director Lo Monaco and ex-Inter Milan coach Gian Piero Gasperini to turn things around.
Zamparini told the club's official website: "I receive daily communications from Palermo fans who are convinced that the arrival of Lo Monaco is a prelude to my departure. That is absolutely false.
"I chose to hire a consummate professional like Lo Monaco and a coach of the highest order like Gasperini to give depth and continuity to the management structure of Palermo.
"I have also offered Lo Monaco the opportunity to acquire 10 per cent of the shares of the company so he can be even more involved in the project.
"I am convinced that my passion and expertise, combined with the experience and professionalism of Lo Monaco, will allow us to grow and achieve success.
"I'm just sorry that after 10 years the Palermo fans don't know who the president is."
Zamparini made his fortune from a chain of department stores, among other interests, and entered football in 1987 when he saved Venezia from possible bankruptcy. He quickly led the club to Serie A before selling up to take control of Palermo 10 years ago.
The Sicilians currently sit in 15th place after making an inconsistent start to the current campaign.