Palermo president Maurizio Zamparini apologises for sacking Giuseppe Sannino
Palermo president Maurizio Zamparini has apologised for sacking Giuseppe Sannino at the start of the Serie A season.
Last Updated: 08/04/13 4:33pm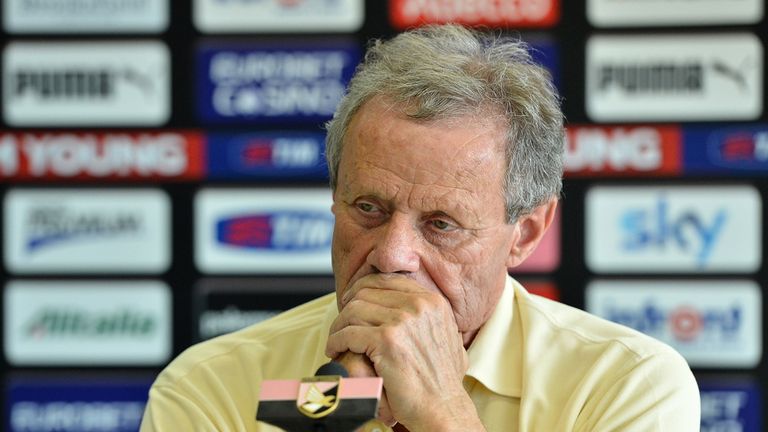 Sannino was expensively recruited from Siena last June but lasted just three games of the current campaign before being replaced by Gian Piero Gasperini in September.
Gasperini was then dismissed and re-hired either side of Alberto Malesani's 19-day reign in February, but the former Inter Milan boss departed once more on March 11.
That move saw Sannino restored to the Stadio Renzo Barbera bench for a second spell, and having guided Palermo to two wins from three games, the club now enjoy a share of 17th place with Siena and Genoa having been six points adrift on his arrival.
Zamparini told Tuttosport: "I made a mistake in sacking Sannino. There is always time to repent and apologise. It's thanks to him that we are experiencing this good run of form.
"I always admit to my mistakes. When I make mistakes it's always in a bid to improve Palermo's fortunes, though.
"We have to keep believing in ourselves right to the end because we are better than the other teams."
Palermo have seven games to secure a 10th consecutive season in the top flight but, with the exception of 12th-placed Bologna, Sannino's men do not face any team currently in the bottom half of the table.