Villarreal forward Giuseppe Rossi has undergone a second knee operation
Giuseppe Rossi has had a second operation on his right knee in the hope of recovering from his cruciate ligament injury.
By Francisco Acedo
Last Updated: 04/10/12 6:36pm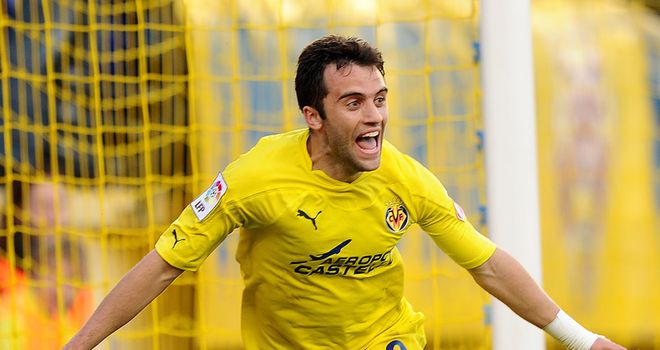 The Villarreal man was first injured in October of last year and broke down again upon his return in April with the Primera Liga club suffering relegation in his absence.
The 25-year-old underwent another operation in Denver, USA, on Wednesday and has reiterated his desire to bounce back from this considerable setback.
"It's a key moment for me because it's the second operation," he told Villarreal's official programme.
"I want to be out there on the pitch and now it all starts again for me.
"It's been a very lengthy injury and to be honest the time has gone really slowly, but it's what I expected and I have to be calm about it, be positive, so I can prepare myself for what is to come in the next six months.
"I'm now more or less halfway through the recovery process but the past is the past. I don't want to think of what has gone before but of the future and getting back playing again as soon as possible.
"I prefer to think about working hard and counting down the days until my return. Every day is a day less until I'm back on the pitch."
The former Manchester United forward, who has 27 caps for Italy, remains determined to find his best form when he does finally return to action.
"I'm going to be the player I was," he added. "This is just a stumbling block to overcome, but I'm strong mentally and I hope to return soon."