Watford manager Gianfranco Zola would buy Giuseppe Rossi if he had £10million
Gianfranco Zola has stated that if he could buy one player for Watford he would choose striker Giuseppe Rossi.
By Simone Bargellini
Last Updated: 25/10/12 2:44pm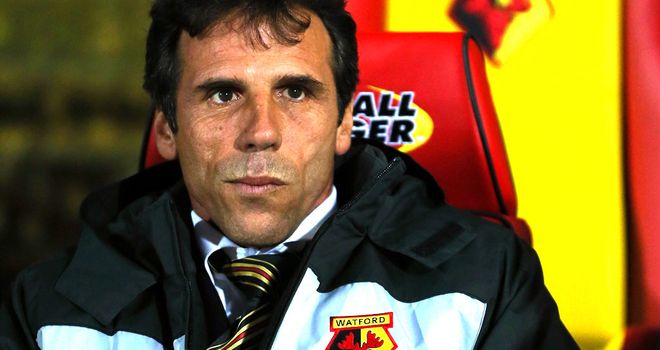 Rossi was injured in October 2011 and ruled out for six months with an anterior cruciate ligament injury, and only a month after his return he suffered the same injury in April 2012.
He is anticipated to be out for another three months with the injury, but his return to first-team action is expected to be gradual.
In an interview with La Gazzetta dello Sport, Zola admitted he was a fan of Rossi and also discussed his thoughts on managerial role models and the positive effect brought to Watford by the Pozzo family, the club's owners.
"The Pozzo's family's way of football seems to me very intelligent, great," Zola said.
"They have replicated it in Spain and it has worked there too, because the football can become a form of investment.
"Maybe this model is the future of football?
"My coach model? Nevio Scala, I had him at Parma. Then, in recent years, the model has been Pep Guardiola.
"Who would I take if I had £10million to spend? Giuseppe Rossi."