Manchester City's Angelo Gregucci confirms interest in Fiorentina forward Stevan Jovetic
Angelo Gregucci has confirmed that Manchester City are interested in signing forward Stevan Jovetic from Fiorentina.
Last Updated: 26/10/12 1:47pm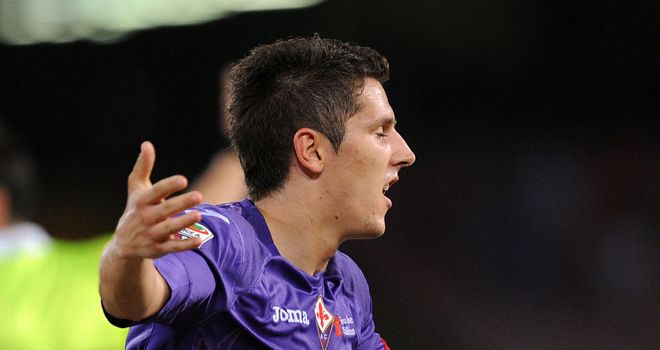 The Montenegro forward has been strongly linked with the Premier League champions for several months, with his Italian club continuing to insist that he is not for sale.
City's defensive coach Gregucci has now stated that they are keen to add the 22-year-old to their squad.
"Jovetic is on our transfer list, we cannot deny it," he told Violanews.com. "He is a great player, but I don't know if he will wear the Manchester City shirt or not.
"City's interest in him is real, we cannot hide it."