Fiorentina sporting director Daniele Prade dreams of Premier League role
Fiorentina's Daniele Prade claims he dreams of working in England, having previously attracted interest from Spurs.
Last Updated: 08/03/13 2:15pm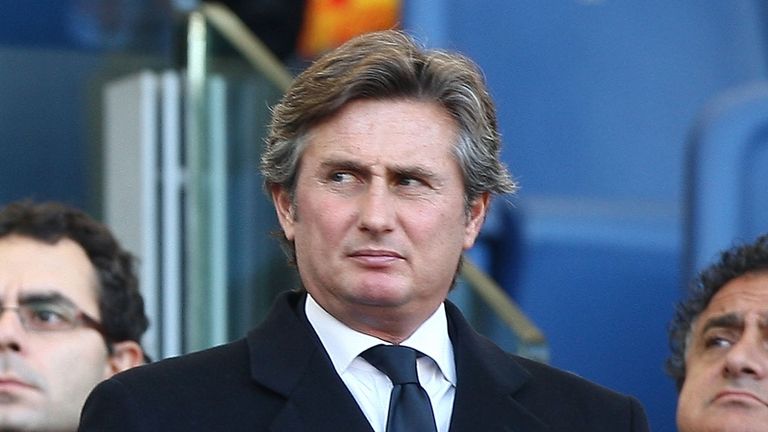 The Viola chief has been with the club since 2012 when he was appointed by club president Andrea Della Valle, after spending a number of years with Roma in a similar role.
But before taking up his role in Florence, Prade claims he was close to a role with Spurs.
"My personal dream? To work in England. Before I joined Fiorentina, I was a step away from going to Tottenham," he told Corriere dello Sport.
Prade was also again asked about star man Stevan Jovetic, who is constantly linked with move away from the club.
"Last year Jovetic was held strongly by Andrea Della Valle, who promised that he would let him leave at the end of this season.
"And he keeps his promises, but the decision on his future will be taken together in June. But if Fiorentina were to get in the Champions League things may change," he said.
Prade admits selling Jovetic abroad would be more desirable than seeing him sign for a Serie A rival.
"If Jovetic should leave, we prefer to sell him abroad," he said. "We have no relationship with Juventus and my owner has not authorised me to open talks with them."
He also revealed that after a public feud with Dimitar Berbatov and his agent over his failed move to the club in the summer, bridges has been built.
"Did we hear from Berbatov? Yes, his agent called us. They were kind and they even offered to repay the famous flight ticket which they used to get to Florence."
On possible targets, Southampton's Gaston Ramirez has long been linked with the club and Prade admits he is still on their radar.
He said: "Gaston Ramirez and Pierre Aubemayang? They are interesting players. Pablo Osvaldo? He's strong, but AS Roma won't want to strengthen a direct competitor. "